Swift way to save on production costs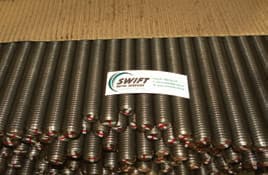 A closer look at the hidden costs of production can quickly reveal that in-house production is often grossly inefficient. That's why more companies are now outsourcing locally, with obvious benefits.
Contract manufacturing companies are designed to be efficient.
They invest in cutting edge technology and this technology can benefit you in terms of time and money.
Advantages of outsourcing include:
• Fixed costs – your manufacturing costs become predictable and hidden costs such as scrap and rework costs are avoided
• Staff flexibility – your staff are now available for other activities such as final assembly, R&D or marketing
• Lead times – outsourcing takes the pressure off your team, and components are there as you need them
• Inventory – lower overheads due to less stock on the floor.
And you are no longer reliant on skilled staff – a costly resource that can be difficult to sustain for the long term.
The automotive industry is a classic example of where components, parts and finished assemblies are continually out-sourced – from inhouse production, to smaller, leaner operators who often produce the same or similar parts for multiple manufacturers.
Are there any parts, components or brackets that you are making in-house that could be out-sourced?
Send a drawing or sketch to:
sales@swiftmetal.com.au
for a cost comparison or you can contact the Swift Metal team for a free component consultation.
Swift Metal Services