The sweet smell of Clover Fields' success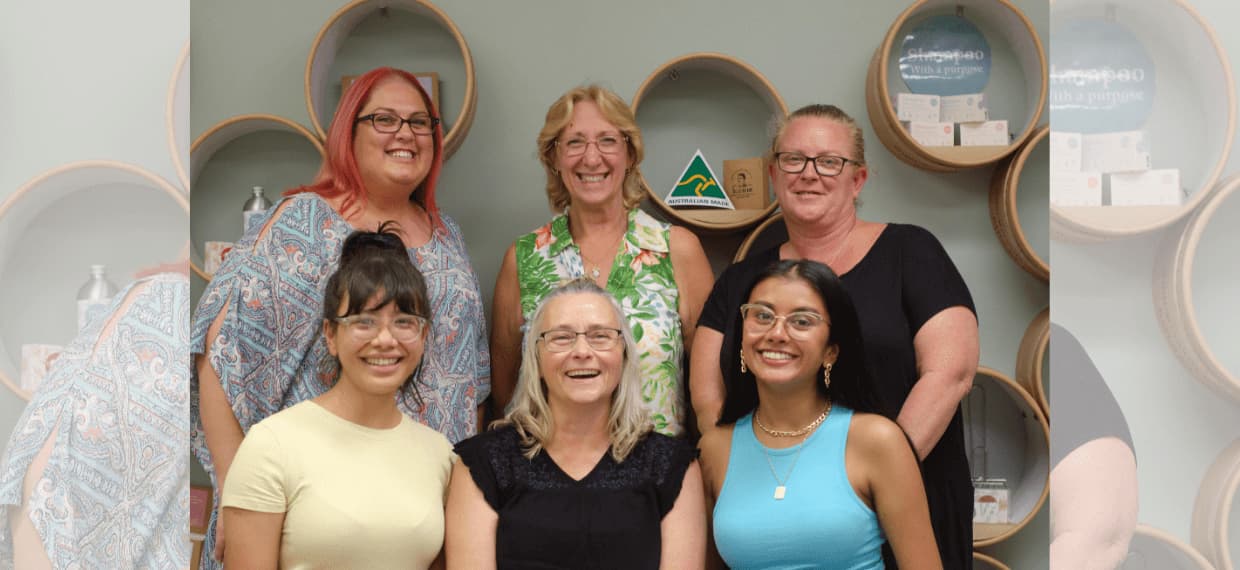 Clover Fields started in 1983 as a boutique business in the Blue Mountains and grew into a thriving factory and design centre which is now based an hour west of Sydney. It was the first company in Australia to replace animal tallow-based soaps with a pure vegetable base, striving to remain at the forefront of innovation in environmentally conscious products and manufacturing.
Industry Update caught up with Elizabeth Valek, the founder and owner of this family-owned and female-led business.
Industry Update: How does your business differ from the traditional manufacturing workplace?
Elizabeth Valek: Although I was only 23 years old when I started the business, I identified the value of women with family having roles in the workplace. At that time, it was not, and still is not, the norm to operate a factory with our hours. We operate and maintain an office and factory floor all within the same hours, working from 9:00am to 5:30pm, and on Fridays from 9:00am to 3:30pm.
We built our business on flexible working hours to suit women with children, who can start at 9:00am or 9:30am after school drop off. We also built-in flexibility to be able to leave early if required.
I also set out to train many women in roles ranging from clerical through to machinery operation. In our early days, many women would say to me that they had not worked for over 10 years. It always amazed me to hear this, so I tried to build the women's confidence even at the interview stage by reminding them not to sell themselves short, as running a household with children involved a complex skill set.
IU: What is your hiring policy and female employee ratio?
We have a hiring policy that is advantageous to women by maintaining our operating hours to this day, and by employing several extra casuals when we have large jobs.
These workers may only be with us for a few weeks, but I like to feel that when they have a good experience here getting back into the workforce and feel valued, that they leave with the extra confidence needed to move forward with employment.
Currently, 13% of our workforce are male. This figure can drop when we employ extra casual who are mostly female.
IU: Can you give us an insight into gender role perception?
We are a small manufacturer, so I can only speak from our experience.
Women are great critical thinkers, and more importantly, are generally better at time management and lateral thinking than their male counterparts.
In any manufacturing and production, the key driver to smooth and effective shop floor management is the notion of 'brains before the brawn', so to speak. This is where women excel.
As a result, more of these roles have opened to women, and should continue to open, if an employer values cost-effective management of their processes.
IU: How do you plan to strengthen your numbers?
We are hoping to expand our export sales through new sales methodology by implementing direct sales. This would involve more clerical staff to process the online purchases and also more warehouse staff to implement pick-packing. I already have the infrastructure and would just need to build on this. These roles can all be performed by women, right down to forklift driving.
IU: What development opportunities and staff training does Clover Fields offer?
We currently have two staff members undergo digital marketing training, with view to moving a lot of those processes in-house. So far, this is proving to be very successful. These women in turn will be responsible for recruitment and training of more staff as we expand into the export online market.
Last year, we trained two other female staff to operate a forklift and will train further to meet needs.
We are also implementing extra training for machine operation. This has a distinct secondary advantage of making jobs more fluid. By increasing skill sets, we can cope when staff are absent better. This has been our saviour during absences caused by COVID and also the current labour shortage.
Last year, we have upskilled clerical staff on a new accounting system that has enabled us to cost-effectively move more accounting in-house. We are operating more efficiently, having more control over our operations.
We are also planning for updated first aid training to be done on-site during this coming year, which is always a good skill for anyone to keep current.
All our employees are valued, and we as an organisation can only move forward with everyone behind us as a team.