Sweeping changes to apprenticeship system
31-08-2010
by
in
News, Education & Training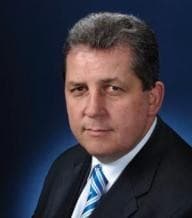 Australia's apprenticeship system has been given a major shake-up with the federal government set to introduce sweeping new reforms.
The Minister for Tertiary Education and Skills, Senator Chris Evans, recently announced details of a new $9 million program designed to reshape workplace training.
Under the new Engineering Excellence in Apprenticeships project apprentices will be rewarded for competency.
A four-year apprenticeship such as engineering or electrical could now be completed in three years, depending on the trainee and his/her competency level to meet the professional requisites.
As many as 3,000 apprentices will benefit from the new national competency-based learning system.
A total of $9 million will be invested in the new project so that Australia will have sufficient skilled workers to meet the needs of mining industry and the resources boom.
The government will contribute $5.3 million toward the new scheme, with the balance ($3.7 million) to be provided by the Australian Industry Group (AiGroup).
"These reforms will be a win for apprentices, employers and the economy,'' Senator Evans said.
Senator Evans says the concept of a four-year apprenticeship is outdated in the modern economy. The completion rate is only around 50 per cent and it fails to attract people for undertaking an apprenticeship.
AiGroup chief executive Innes Willox said: "For too many years, apprentice arrangements have been based on the time based arrangements of yesteryear. The new model will break through the old approach in a new way that will benefit all."
"Crucially, employers will have a key role in determining and confirming competency, thereby ensuring real work practices are embedded into the apprenticeship model," Mr Willox said.
"This model will deliver the work-ready apprentices that are fundamental to addressing Australia's growing skills deficit."
Mr Willox said 10 registered training providers across six states would be involved in the project over a three-year period.  
All Registered Training Organisations have committed to the new approach across all engineering trades including maintenance fitters, boilermakers, machinists, sheetmetal workers and foundry trades.