SWEDISH STEEL PRIZE FINALISTS 2015
09-10-2015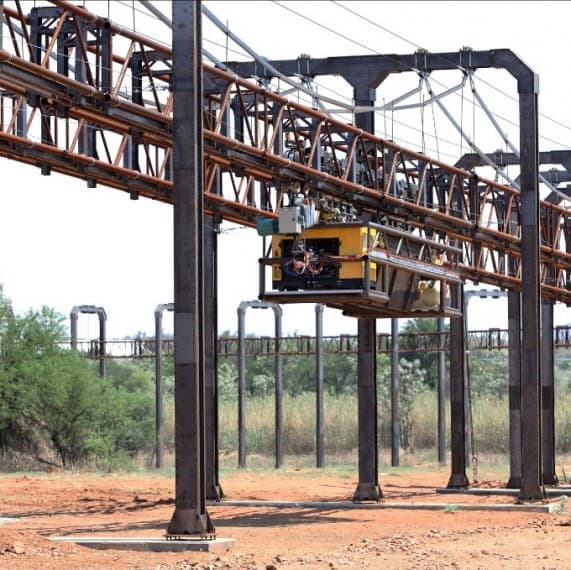 Bold and innovative solutions using the full potential of high-strength steels will characterize this year's four finalists for the Swedish Steel Prize.  Submissions have come in primarily from the heavy transportation industry, though a broad range of industries were represented.
"This year… we received a total of 77 applications from 28 countries. The aim of the prize is to reward creative products and solutions. All of the steel applications are highly competitive internationally [and] the broad spectrum and high standard of applications show that this prize plays an important role in the industry," says jury chairman Gregoire Parenty, SSAB's Executive Vice President and Head of Market Development.
The four finalists are:
Facil System, sugar cane shredder knives, Brazil
The new sugar cane shredder knives developed by Facil Systems have been bolted spirally onto the support at the axles. The solution saves energy and considerably extends the serviceable lifetime of the knives.
Milotek Pty Ltd,  rail transportation system, South Africa
Milotek has developed a completely new type of heavy-load rail transportation system. The Futran System is a new, environmentally aware, suspended transportation system that provides a cost effective, flexible alternative to traditional rail, truck, conveyor or even underground mine haulage systems.
Ponsse Plc, forest harvester, Finland
Ponsse has developed and launched a new generation of forest harvcesters (Ponsse Scorpion), which benefits from the use of high-strength steels in the design of the chassis, crane arms and cutter heads, while the user interface itself focuses on operator ergonomics.
TEREX Cranes, adaptable crane section (Boom Booster), Germany
Tere4x has innovated an adaptable crane section kit, the Boom Booster, to give its CC 8800-1 crane significantly increased lifting performance. The Boom Booster is attached as the lower part of the main boom of the crane, and can also extend the overall crane reach. High-strengthj steels are used in toe Booster's cross-section support.
The winners for the Steel Prize will be announced on the 19th of November, 2015.