SUSTAINABILITY TO THE FORE AT AUSPACK AWARDS NIGHT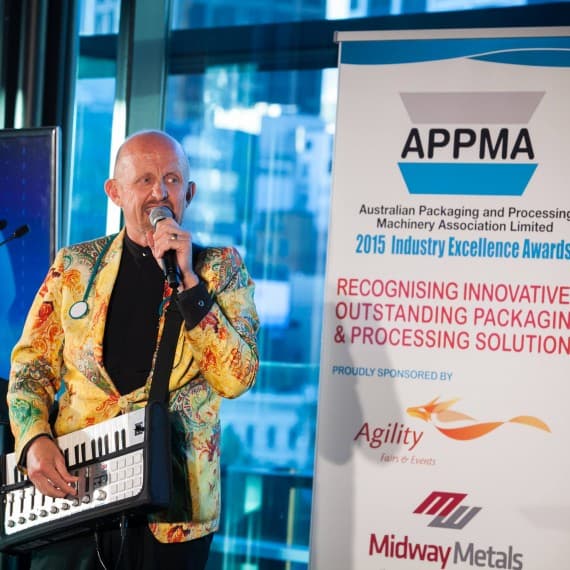 Sustainability will flow through every aspect of the reinstated gala awards ceremony for the Australian Packaging and Processing Machinery Association awards of excellence, which will be held at the Melbourne Convention and Exhibition Centre on 27th March 2019 as part of AUSPACK 2019.
APPMA Chairman Mark Dingley said, "Tickets are on sale now for what will be a truly exciting event. From the bubble-wrap 'red-carpet' entrance right through to the food on the menu, every element of the evening has 'sustainability' at its core. This reflects both how intrinsic sustainability is to the operation of our industries and our commitment to it.
"Cardboard is obviously an important material in packaging and will be used throughout the room, from an impressive entrance to intricate decorations. All the cardboard and paper products used will be created from a combination of responsibly sourced kraft liner and 100 per cent recycled paper. Table centrepiece decorations will feature recycled copper, with lines referencing barcodes, while the lighting will all be low-energy LED. Even the plants used will returned to the nursery after the night, and the floral arrangements will be given to a local nursing home if guests don't take them home.
"As for the three-course meal itself, this is something we're also very proud of because we're deliberately working to reduce food waste. The menu will be designed in partnership with Yume, rescuing top-quality, brand-name surplus food that may have otherwise been discarded."
He said the ceremony would also feature some fantastic entertainment.
"The evening's MC will be multi-skilled performer Peter Rowsthorn. Peter began as a stand-up comedian, working in television in the 1980s with the Comedy Company, although many may know him better as Bretty in one of Australia's most successful sitcoms, Kath and Kim, or recently on I'm a Celebrity Get Me Out Of Here.
"Music will be provided by Lil Miss Jazz, a sophisticated group who play original compositions, acoustic versions of popular tunes and, of course, jazz pieces. They're elegant and soulful and will provide some really enjoyable music for this gala evening, which is all about celebrating excellence, leadership and best practice in Australia's processing and packaging industry."
AUSPACK
www.auspack.com.au