Sustainability conference has tongues wagging
31-08-2010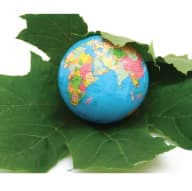 More than 150 leaders within business, government and sustainability attended the 2nd Australian Sustainability Conference in Melbourne last month.
A highlight of the conference was an address by the newly appointed Minister for the Environment, Greg Hunt, who reconfirmed the Government's commitment to scrap the carbon tax.
Mr Hunt told delegates the Coalition's Clean Air Policy centres on "the abolition of the Carbon Tax and the implementation of our Direct Action plan."
He did not comment on whether the Government would call a double dissolution election if it does not receive support to repeal the controversial tax.
Mr Hunt also provided further details regarding the Government's future environmental policies.
"Our plan for the environment rests on four pillars: Clean Air, Clean Land, Clean Water and Heritage Protection, Mr Hunt said. "It is based around how we can maintain standards, but simplify action, because if you can simplify action then you allow business to invest and encourage a culture of action."
Day Two of the conference saw international business leader, Jochen Zeitz, co-founder of The B Team with Sir Richard Branson, pose the question: "How can we provide incentives for business to become more sustainable?"
"How can we change the framework to make sustainability more viable?" Mr Zeitz asked delegates. "These measures need to be put into place quickly."
Gender was also high on the conference agenda.
Lisa Tarry, Managing Director of Turning Green, emphasized the need for women to play a key role in future sustainability initiatives.
"Without women around the table, there's no input into policy development," she said. "Despite what we are told in the media, it's not true that workplaces are genuine meritocracies – there is a quiet revolution happening."
Amanda Steele, Head of Sustainability from CBRE reminded business that sustainability is also a field in which women are excelling.
"What's most interesting in my role is that there are more women working in sustainability than men," Ms Steele said. "But sustainability is not women's work, it is globally important work.
"I think we need to be more clever and less apologetic about taking maternity leave ... the reality is, children need time and that's something we don't need to apologise for."
Amanda Cornell, President of the National Environmental Law Association pointed to the difference that women on boards make.
"There is now so much sophisticated research out there about women in senior management, and women on boards, showing that women on boards equals better returns," Ms Cornell said.
"New research shows that women on boards means more energy efficiency, reduced carbon emissions, reduced energy impact and focus on the longer term."
Mark Joiner, Executive Finance Director of National Australia Bank said rather than business being lead by legislation, business should lead.
"There is a greater and greater need for businesses to take leadership on the issue of sustainability, rather than wait for a political consensus to occur."
David Ross, Managing Director of Phoenix Strategic added: "It's so vital for companies to truly understand what are the real values and beliefs of the company - culture can seriously impede delivery."
James Porteous, Communications Advisor for MMG Limited suggested incorporating sustainability into the education sector.
"How do we get a return on all of this effort into sustainability over the longer term? Mr Porteous asked delegates.
"I think really it's about education, education systems within your organisations, but more broadly education systems nationally and internationally."
Dr Suzanne Young, Director of Executive Education and Associate Professor for the Department of Management, La Trobe Business School and Faculty of Business, Economics and Law spoke of a historic lack of a holistic approach when it came to sustainability education.
"Historically business schools have really focussed a solo approach on those disciplines like accounting, marketing, economics and law and there's been a lack of a holistic, integrated approach to sustainability ... students are crying out for a change in approach," Dr Young said.
"For management students we need to move away from teaching them about concepts of agency and economics, and move to ideas around being responsible and sustainable.
"We need to teach our students about concepts of equity and social sustainability, globalisation and development, and skills that are more than just how to make money and bring about valuation.
"You could argue, that at the end of the day, eventually sustainability needs to be seen as, as important as maths or history, in terms of education systems if we are to have effective decision-making, if we're to have a next generation coming through the system that are qualified to make decisions on the complexities of the intersections of sustainability."
Michael Bray, Chairman for Energy and Natural Resources, KPMG Australia said: "Businesses need an integrated report to give the chief executive a better basis for telling the story of the business, the business model, to the capital providers.
"I also believe that integrated reporting has a real role in public policy in keeping governments accountable for implementation of their energy policies ... (Australia) should have an integrated report against energy policy on a periodic basis."
Looking to energy efficiency as a cornerstone of a businesses sustainability strategy, Jonathon Jutsen, Energetics Founder and Chairman for the Australian Alliance to Save Energy thinks business are underperforming in this area, "We believe that most businesses can improve their energy efficiency by at least 50% ... and one of the first places to start is in eliminating waste."
Tom Maguire, General Manager Corporate Affairs and Innovation from Teys Australia backed the call for more to be done within the energy sector.
"Australia's low cost energy advantage is eroding, and we have to do more with less."
Being uncompromising in your commitment to sustainability was a theme echoed by many.
"We want to exert positive influence across our whole supply chain and sustainability is one of the core cornerstones of that," said Richard Wilson, Sustainability Manager from IKEA
"We do walk away from suppliers that can't meet our sustainability demands."
The Australian Sustainability Conference was held alongside Australia's premier clean energy event, All Energy Australia.
For a complete overview of panel sessions, exhibitors and further information about the conference visit: www.australiansustainability.com
The next Australian Sustainability Conference will be held at the Melbourne Convention and Exhibition Centre from October 15-16, 2014.