Sustainability a 'top priority' for industry
23-09-2013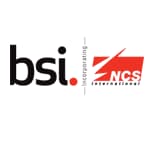 When it comes to sustainability, Australian manufacturers are leading the way. A recent survey has found the government and services sector is substantially lagging behind manufacturing in the provision of many sustainability practices.
The 2013 Corporate Environmental & Sustainability Governance Survey was conducted across 19 different industry sectors. These included heavy industrial, food, resources, construction, the government and the service industry sector and manufacturing.
Released recently by leading independent standards company BSI incorporating NCSI, the biannual survey found 100 percent of manufacturers surveyed indicated they have environmental and sustainability policies, conduct energy audits, and implement energy efficient processes.
Significantly, only 69 percent of government services organisations undertook energy audits, just 85 percent have energy and sustainability policies, while 82 percent implemented energy efficient processes in 2012.
"There are exceptions to these findings, with government and services performing more robustly than manufacturing in the delivery of environmental procurement policies (73 percent against 43 percent) and sustainability reporting (79 percent against 63 percent)," says Nick Koukoulas, Managing Director of BSI incorporating NCSI.
"Given the greater energy consumption of manufacturers, it's not entirely unexpected they have all undertaken energy audits and implemented energy efficient processes.
"However this doesn't absent the government and services sector from addressing issues of environmental and sustainability governance, and that there is such a gap to manufacturing is quite surprising in light of the current level of political debate about the environment."