SURVEYORS SIGN LASER SCANNING SERVICES CONTRACT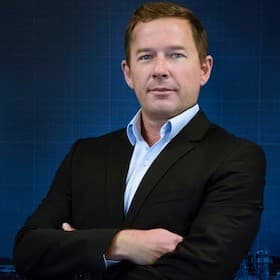 Alex Handley, Handley Surveys: "Digital reality capture is the future"
Perth surveyors Handley Surveys has signed a three-year contract with BP to supply 3D laser scanning services in Western Australia, commencing immediately. Under the contract, Handley Surveys will supply technical geospatial services and terrestrial laser scanning for the Brownfield maintenance and Greenfield expansion projects.
The signing reinforces Handley Surveys' position as a leading provider of geospatial services in the oil and gas sector, which has included contracts with other major resources companies such as Woodside, BHP and Rio Tinto.
Handley Surveys General Manager Alex Handley says the contract provides long-term stability to the company and is welcomed after such a long downturn in the sector.
"To have clients like BP recognise the value offered by utilising our scan data and modelling for 'first-time-fit' engineering is fantastic," he says. "Digital reality capture done the right way, with technical skill, is the future."
Terrestrial laser scanning, combined with rigorous geospatial registration processes, creates highly accurate 3D data quickly and safely. The ability for this data to be modelled to create extremely accurate as-constructed building information modelling to facilitate design and modification has created an ever-increasing demand for the Handley Surveys team.
The terrestrial laser scanning market is estimated at around $3.5 billion and continues to grow at around 8% per annum, fuelled by the Asia-Pacific and Middle East markets. Handley Surveys uses personnel resident in Australian for both capture and data processing, setting it apart from many competitors who sub-contract CAD modelling and data processing offshore. The 'Handley Way' of handcrafting data is becoming a new industry benchmark in the oil and gas sector.
From humble beginnings 42 years ago, Handley Surveys has developed a reputation for providing highly skilled professionals and innovative survey management systems to LNG projects throughout the world.
Handley Surveys
08 9434 5400
www.handleysurveys.com.au