Survey: skills shortage hurting business
31-08-2010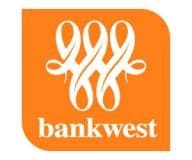 A recent Skills Shortages survey conducted by Bankwest found that two in five Australian businesses are finding it difficult to recruit new staff.
And 40 per cent of the survey's respondents said it's taking more than three months longer to recruit staff than it did a year ago.
The Bankwest survey found businesses are adopting new tactics to find the best workers.
Of those surveyed, 47 per cent offered an increase in basic pay to find new staff.
And 25 per cent offered additional financial incentives and benefits. 
Just under 50 per cent promoted new conditions, such as flexible working hours.
In Western Australia, more than 63 per cent of employers surveyed offered higher salaries to attract staff.
More than 70 per cent of respondents in the Eastern states said they are currently looking to hire or have hired staff in the last 12 months, and 45 per cent said they had difficulty filling job vacancies during that period.
The skills shortage is impacting badly on business, with 66 per cent of businesses reporting an increase in overtime from existing workers to get all the work done.
And 33 per cent say they are delivering products or services late because of the skills gap.