SURVEY GIVES STAMP OF APPROVAL TO AUSSIE MADE
27-06-2017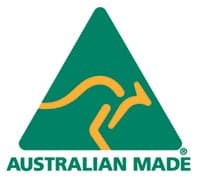 A recent survey conducted by Roy Morgan Research for the Australian Made Campaign has confirmed that Aussies prefer to buy Australian.
When asked: "How likely is it that you would give preference to Australian made goods and products when shopping?" 69.9% gave the iconic green and gold kangaroo the thumbs up.
"It comes as no surprise that consumers are increasingly demanding authentic, premium-quality products that originate from our clean, green environment and are made to demanding Australian standards," said Australian Made Campaign Chief Executive, Ian Harrison.
The research confirmed that businesses making products in Australia and marketing this key point to consumers have an advantage in the marketplace.
"It makes absolute sense for businesses that produce products locally, to leverage consumer preference for Aussie products," said Harrison. "And the best way for business to tell consumers that their products are genuinely Aussie is by branding them with the Australian Made logo."
"The famous green and gold kangaroo logo has long been the quickest and easiest way for consumers to identify genuine Australian products. It's instantly recognised, it's trusted and it works. So, if it's Australian made, say it."
Qualifying businesses can register to use the Australian Made logo by contacting the Australian Made Campaign.
Australian Made Campaign
1800 350 520
www.australianmade.com.au