SURVEY TO DEFINE "WORK HEALTH"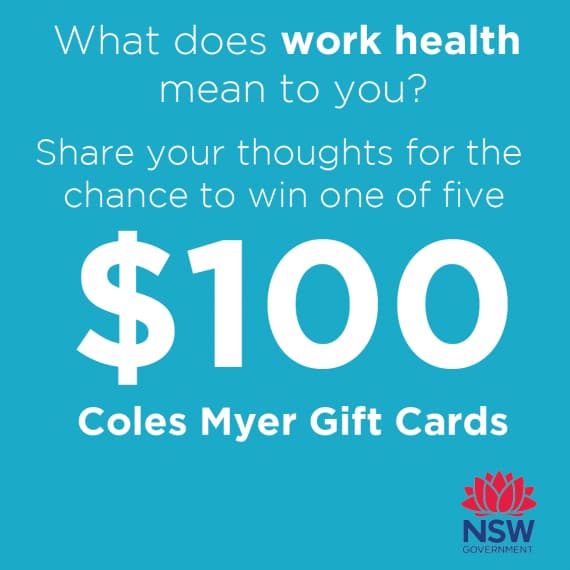 When we think of safety practices, we think about PPE, machine guards and how to properly lift a box. The term "work health" however, is harder to define as many words are used interchangeably to describe different concepts and initiatives.
The Centre for Work Health & Safety is undertaking research to measure what NSW workers understand the term "health" to means in the context of work health and safety.
Participants in the online study will be asked questions on: their perceptions of "work health"; what they consider to be the greatest risks to their health in their workplace; and what they as the role of SafeWork NSW in relation to the regulation of workplace health.
This survey will help guide and shape the future work of the Centre for Work Health & Safety, forming part of a larger consultation project and/or used to inform upcoming projects or workplace initiatives around NSW workers' health.
And all eligible participants in the survey will be entered into a draw to win one of five Coles Myer gift cards, each valued at $100.
Industry Update readers can enter the survey here.