SURGE PROTECTION DEVICES ARE INTRINSICALLY SAFE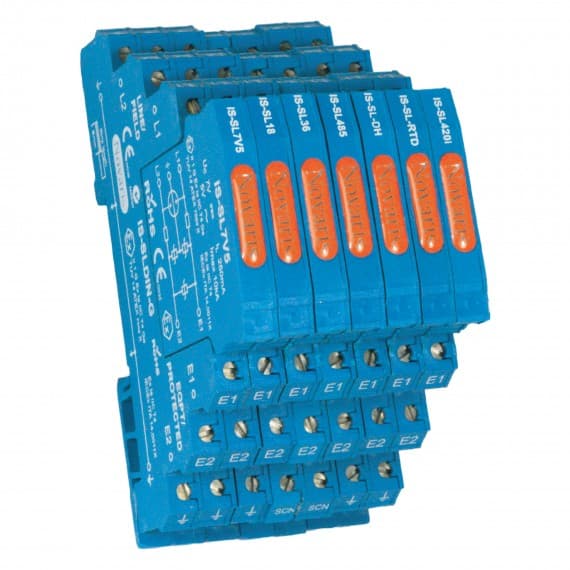 Control Logic has a range of surge and lightning protection products designed specifically for hazardous areas. Novaris IS products are certified intrinsically safe according to IEC Ex and ATEX. And group IIC T4 certification makes these devices suitable for use with all gas/air mixtures.
Novaris slimline surge protection devices provide surge protection for most twisted-pair signalling schemes. Certified to be intrinsically safe Novaris IS devices can be installed in the hazardous zone or the field side of the IS barrier. This not only provides protection for the PLC or RTU I/O, it also provides protection for the IS barrier.
With two different base options the SL protectors offer either direct earthing via DIN rail, for the most effective low-impedance earth connection (-G base) or a connection via GDT to the DIN rail, offering isolation under normal conditions and equipotential bonding during a surge (-EC90 base).
The plug-in design provides simple and rapid replacement and testing with no rewiring needed. This also provides a convenient method for isolating field equipment if required.
Control Logic
1800 557 705
www.controllogic.com.au