SURGE DIVERTERS PROTECT SOLAR PANEL INSTALLATIONS
21-06-2017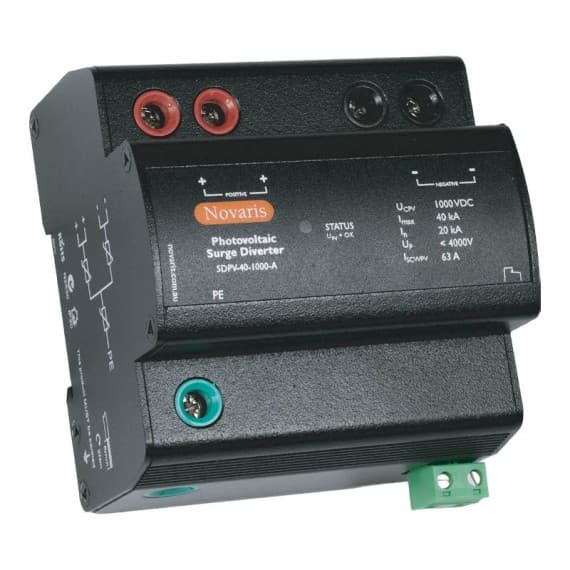 Available now from Control Logic, the Novaris SDPV and SDD2 families of surge diverters are specifically designed to provide reliable protection for solar panel installations.
The SDPV family is aimed at use with photovoltaic arrays connected to the power supply grid via an inverter system. These systems typically produce voltages of 600V for domestic applications and up to 1000V for commercial installations. The SDD2 family of surge diverters are tailored for low-voltage DC systems up to 150V.
Both diverter families are housed in DIN compliant fail-safe metal enclosures, and are ideal for use in battery-connected photovoltaic instllations.
Like any electrical equipment, photovoltaic systems can be damaged by both direct and indirect lightning strikes and other overvoltage disturbances. And with modern PV installations boasting an operational life of 20 or more years, the chances of an electrical disturbance causing damage over this time can be quite high. Protection against these disturbances will help to ensure that the full operational life is achieved.
Control Logic
1800 557 705
www.control-logic.com.au