SUPPORT FOR SMALL BUSINESS IS MOST TIMELY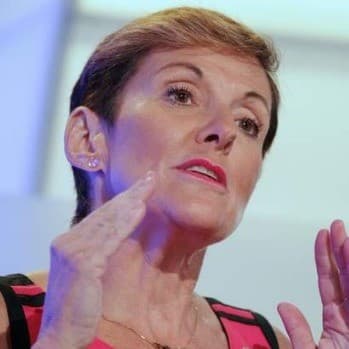 The latest ACCI Small Business Survey has found that small business struggled through difficult trading conditions in the March quarter, with all current indicators except for wages and non-wage labour costs contracting.
Small business conditions posted their third consecutive drop in the March quarter, leaving the index entrenched in negative territory. 
When asked about the year ahead, small businesses' expectations for their own business declined for the sixth consecutive quarter and expectations for the performance of the economy as a whole fell for a fifth consecutive quarter.
ACCI CEO Kate Carnell said: "Small businesses have endured some tough times in recent months, so it was gratifying to see the Government offer so much to support for small businesses in the Federal Budget.
"We know that small businesses are the engine room of the Australian economy, and the measures announced in the Budget will turbocharge small businesses by giving them the confidence to grow, invest and hire new staff."
Ms Carnell said ACCI was pleased to hear Shadow Treasurer Chris Bowen give Labor's support for these small business policies.
"The Budget initiatives, combined with record low interest rates, should help small businesses rediscover their mojo, which the survey shows has gone missing in recent months, she said.
"We encourage the Government to embrace other policies that will help small businesses, including proceeding with changes to competition laws and remaining open to reform to workplace relations."
ACCI has recently made a submission to the House of Representatives inquiry into inhibitors to employment for small business.
The submission notes that poorly designed regulation and taxation impedes small businesses' productivity, innovation, investment and growth. It explains that the workplace relations framework is complex and inefficient, creating a disincentive to employment.
Scott Kompo-Harms, Senior Economist at the ACCI, said: "For the March quarter, small businesses reported falls in sales revenue, profits, employment, overtime utilisation and investment. Wages remained steady, while selling prices and non-wage labour costs increased.
"Looking ahead to the June quarter, there was an increase in small businesses' expectations for sales revenue, wages, non-wage labour costs, selling prices, overtime utilisation and investment, but a fall in the outlook for profits and employment."
"We look forward to the results of the June quarter ACCI Small Business Survey to see what impact the Federal Budget has had on the attitudes of business operators."
The ACCI Small Business Survey for the three months to March 2015 had 1,487 respondents. Small businesses are defined as those having fewer than 20 employees.
A full copy of the survey is available at: http://www.acci.asn.au/