Supply Chain & Logistics Conference dates announced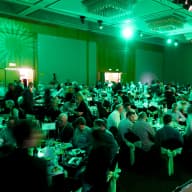 The dates have been set for the 15th annual Queensland Supply Chain and Logistics Conference for 2014.
To be held at the Sofitel Hotel Brisbane on September 4 and 5, the Queensland Supply Chain & Logistics Conference is the largest supply chain event of its kind in Queensland.
More than 4500 professionals and practitioners have attended the conference in its 15-year history.
The conference is designed for both professional and personal development in a relaxed environment.
The theme for this year's conference is The Key to Supply Chain Success.
The Conference will include a program of presentations from highly distinguished Australian and overseas speakers.
Advanced workshops and interactive sessions will be held on Day 2 before the 2014 QLD Supply Chain and Logistics Awards and the annual charity dinner.
The Conference is expected to attract about 250 delegates including key decision-makers, chief executive officers, senior executives and management involved at all levels of procurement, manufacturing and materials management.
Those responsible for contracting, outsourcing, warehousing and logistics and other supply chain activities in the private enterprise, government (state, local) or public sector business enterprises will also attend.
The Queensland Supply Chain & Logistics Conference is organised by leading industry associations including the Supply Chain & Logistics Association of Australia, (SCLAA) the Australian Institute of Packaging (AIP), QUT School of International Business, CIPS Australia, the Australasian Production and Inventory Control Society (APICS) and the South East Queensland Procurement Network group.
For further information visit: www.qldscc.com