Supply Chain Award finalists
31-08-2010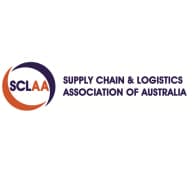 Finalists have been announced for the Australian Supply Chain & Logistics Awards – the longest running national awards program in the supply chain, logistics and transport industry.
Organised by the Supply Chain Logistics Association of Australia (SCLAA), established more than 50 years ago, the awards are the most recognised and esteemed in the industry.
Finalists include:
2013 ASCL Future Leaders Award
Francesco Basillo (Coventry Group), Kingsley Cherry (Project Procure), Renae Cunningham (Aurizon), Louise Elford (ENERGEX Limited), Daniel Esdaile (Australia Post), Michael Holden (Centurion) Cassie Morton (Aurizon), Natalie Pavlic (Honda Australia), Matthew Sheppard (Aurizon) and Joseph Tomoum (Hanjin Shipping).
2013 ASCL Industry Excellence Award
Michael Austin (Australasia Weatherford), Phill Dagnell (UnitingCare Queensland), Colin Jennings (Transdev, QLD), Paul Kahlert (All Purpose Transport) and Phil Nahrung (Stanwell Corporation).
2013 ASCL Training, Education & Development Award
All Purpose Transport, SCHUB International, Super Retail Group – Leisure Division, Transpacific Industries Group and Tyres4U.
2013 ASCL Information Management Award
IFC Global Logistics and SCHUB International.
2013 ASCL Environmental Excellence Award
Di Bella Coffee, ENERGEX Limited, Haymans Electrical & Data Suppliers, OfficeMax Australia and SCHUB International.
2013 ASCL Supply Chain Management Award
Chief Procurement Office-Department of Transport and Main Roads, ITW-Proline, Kmart, Polar Fresh Cold Chain Services–Parkinson CDC and SCHUB International.
Award winners will be announced during a dinner at the Sydney Opera House on November 28.