Supply chain and logistics summit
31-08-2010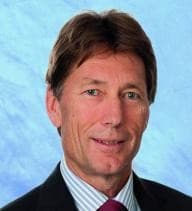 The Supply Chain and Logistics Association of Australia (SCLAA), Queensland Division, will host its 10th SCL Summit at the 2012 Queensland Supply Chain and Logistics Conference on August 23. 
The SCL Summit is a unique event established by the SCLAA for managing directors, CEOs and senior management.
This year's summit is The Five Challenges to Supply Chain Management, namely:
Customer focus
Supply chain relationships
Technologies
Risk management
Training and education
The 2012 SCL Summit, to be held at the Sofitel Hotel, Brisbane, will seek to discover and explore practical ways to create significant additional value from Supply Chains in all types of organisations. 
Panelists include Associate Professor Hermione Parsons, Director, Institute of Supply Chain and Logistics, Victoria University, Mr Hans Anneveldt, Vice President – Intermodal Strategy and Business Development and Mr Scott Reid, Regional Manager, CISCO Systems.