SUNNY QUEENS OFFER FOOD SAFETY TIPS IN THE SUMMER HEAT
02-01-2016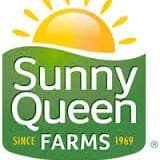 As summer approaches and the heat rises in the kitchen, the food services industry is being reminded of the importance of due diligence and following policies and procedures to prevent food safety risks.
John O'Hara, CEO of leading egg provider Sunny Queen Meal Solutions, said caterers need to feel confident in the product they serve, not only during the festive season, but all year round.
"Caterers, meal providers and food service organisations are encouraged to research and ensure food comes from reputable sources where stringent food safety protocols are in place," he said.

"Even when your own safety procedures are by the book, when it comes to the health of your guests and your ongoing reputation, it is important to be confident about the product you are serving."
Mr O'Hara said Sunny Queen prides itself on its Quality Assurance and food safety programs, and recommends that customers ask their suppliers detailed questions about their QA protocols.
He said manufacturers and suppliers should be transparent about their food safety procedures.
"Sunny Queen is proud of its Quality Management System which includes sanitation and cleaning procedures, pest control programs, precise cooking protocols, microbiological testing and traceability systems.  
"Sunny Queen Meal Solutions uses real eggs, laid on Sunny Queen farms, and are all fully-cooked or pasteurised, eliminating the need to use raw eggs so real egg dishes can be served with confidence.
"Food safety doesn't have to be daunting, it just needs diligence. Eggs are an incredibly versatile, nutrient-rich food source, making them the perfect choice for meal providers and caterers."
Sunny Queen Meal Solutions Food Safety Tips: 
To minimise food safety risks Sunny Queen recommends the following:
·       Do not use cracked or dirty eggs. 
 
·       Shell eggs, once cracked, should be fully cooked before consumption.
 
·       Use pasteurised egg pulp for making sauces, batters, custards and other uncooked egg products. 
 
·       Always sanitise benches and equipment to avoid cross contamination between raw and cooked product. 
 
·       Follow the recommended storage, thawing and cooking/heating guidelines.
For more information please visit www.sunnyqueenmealsolutions.com.au