A Successful Partnership in Australian Manufacturing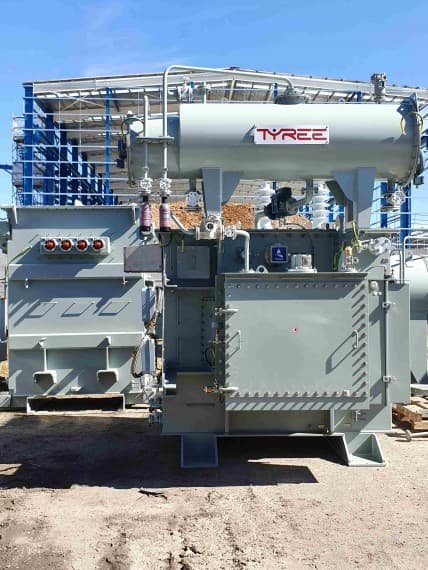 A&I Coatings is an Australian owned family business specialising in the formulation, manufacture and distribution of a range of paints for industrial, marine and architectural applications.
Established in 1981, A&I coating is managed by an enthusiastic team that is passionate about delivering world-class protective coatings along with 1st class service and technical back up.
Tyree Transformers, which was established in 1946, is an Australian-based manufacturer of distribution and power transformers supplying and servicing their products throughout the Oceania and SE Asian region.
Tyree's renowned innovation in transformer manufacturing is uniquely Australian. The company's operations embrace a multi-faceted mix of transformer technology, purposefully structured to provide a range of transformer products from 2kVA to 65MVA, and up to 132kV class.
Since 2014, A&I have been pleased to service Tyree's protective coatings requirements and have witnessed Tyree's exciting growth trajectory, innovative products, processes and attention to detail and quality when painting.
Paints used to protect Tyree Transformers include:
Vitrezinc 586 Zinc Rich Epoxy
Vitreset 416 Micaceous Iron Oxide Epoxy
Vitreflon 790 Fluoropolymer Topcoat
Vitreguard 840 Polysiloxane Topcoat
In combination, these paint products provide excellent corrosion resistance and gloss and colour retention in environments ranging from dry inland locations to some of the harshest coastal locations the Australian and Asia Pacific regions have to offer.
Tyree says that their partnership with A&I means they never have to worry about running out of stock.
"A&I will arrange product shipment to us at the drop of a hat," explained Tyree.
"In addition, their technical back up is exceptional. The overall relationship provides peace of mind in our paint department."