A success story for Industry 4.0 in local manufacturing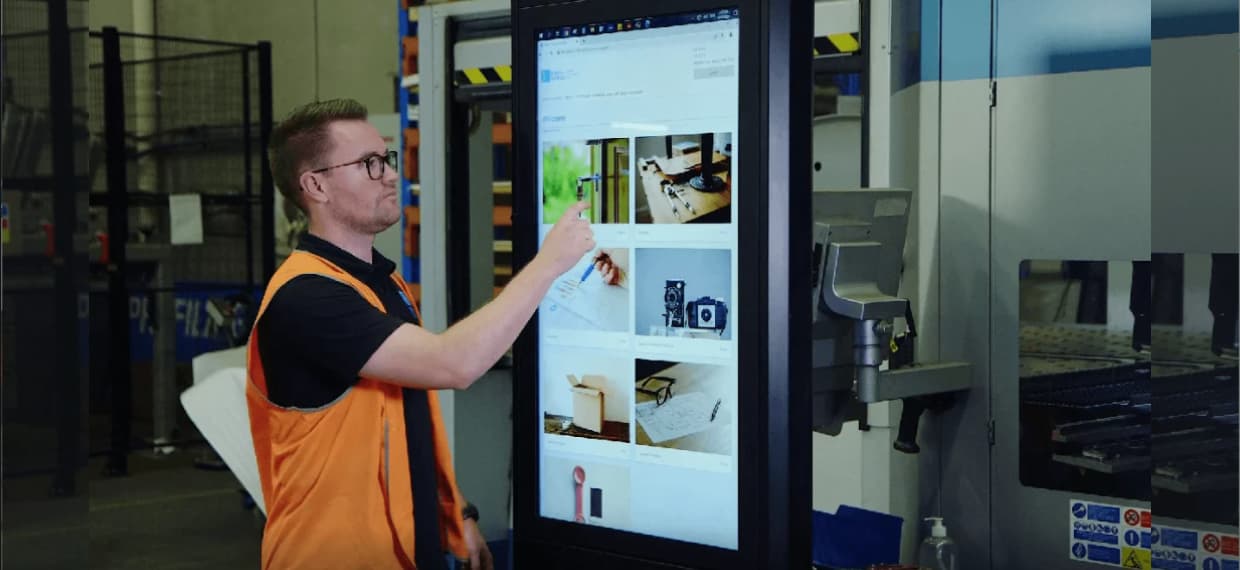 Industry 4.0 – or the Fourth Industrial Revolution, where the computerisation of industry becomes optimised through increased interconnectivity and smart automation – is a hot topic in global circles. But it's not a matter of just magically flicking a switch and transforming your facility into a fully functioning i4.0 environment.
While many Australian manufacturers are only commencing their journey into Industry 4.0,of Melbourne-based advanced manufacturers Integra Systems, managing director Paul Hughes has been on a path of continual transformation through i4.0 as a working example to inspire others.
What i4.0 looks like at Integra Systems
"The factory floor at Integra looks very different these days," Hughes observed. Every work centre is now fitted with 43-inch touchscreen and gesture-controlled kiosks – Integra's own K4.0 hardware designed and developed in-house.
The K4.0 kiosks streamline Integra's operations by enabling personnel to access part schematics, plans, and animations and 3D drawings (as well as manipulate those drawings), while also capturing engineering change requests and integrating with Integra's CAD, scheduling, QMS and ERP system.
In addition to production efficiencies, this smart automation enables better collaboration and communication across every stage of the design and manufacture process. Each kiosk is equipped with video conferencing capability, which means, alongside real-time internal conferences, operators or the design team can link externally to bring clients and suppliers into meetings without being physically present.
"Outside of work, everyone's familiar with iPads and smartphones, and how they operate," Hughes explained. "So, we've tried to bring that into our operations and what they're doing as part of their work. That makes it a more fun way of doing things, and a more familiar way of doing things, as opposed to reading a paper drawing. It's completely digitising the environment. We've basically gone paperless and created a digital manufacturing environment."
Robotics are also an important aspect of operations at Integra as part of the overall commitment to i4.0. As Hughes noted, "We're focusing a lot on COBOT (collaborative robot) systems. We've employed a team whose focus is solely on i4.0, robotics and the design of our K4.0 kiosks: with computer science expertise, electrical engineering expertise and mechatronics engineering expertise."
"It's about having useful tools that enable our designers and manufacturers to come up with high-quality products. At the end of the day, it's about having a really strong set of features that actually do something for you, rather than a whole bag of tricks that you never use."
For the team at Integra, i4.0 is important because of the possibilities it opens. "Committing to i4.0 really gives you a point of difference," he added. "It provides your business with a level of transparency that people can really see, like a window into the core of how your business operates."
"We've had many quality audits performed on us by defence customers, and when you go through the process with the auditors, it's quite easy to explain what you do because they can see it all through this transparent interface."