SUBSEA BRUSHLESS DC MOTORS NOW AVAILABLE IN AUSTRALIA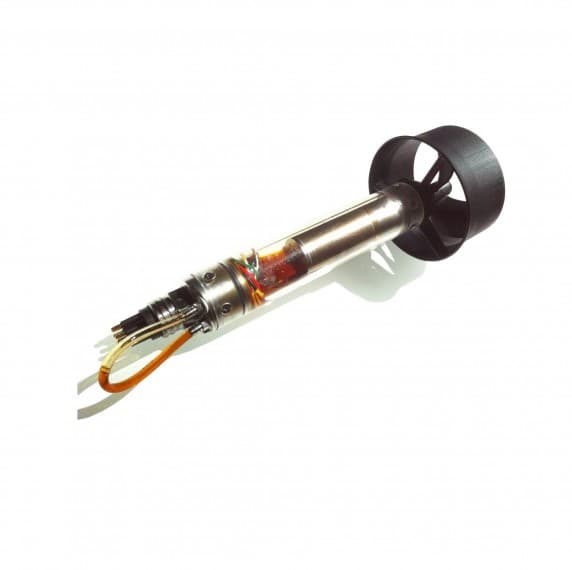 A new line of subsea motors, gearheads, thrusters and compensators is now available from maxon motor Australia.
Extensively using the current range of Heavy Duty brushless motors and gearheads, maxon motor have created a range of subsea housings to allow for oil filling and pressure compensation connection.
The thrusters are fitted with Subcon connectors as standard however they can be customised for specific cable/umbilical requirements.
Pictured is an example of a 30mm brushless DC thruster with up to 10kg of bollard force.
The unit has been manufactured in a clear case for demonstration purposes. It shows the special internal planetary gearhead with oil flow holes in the outer body and the brushless motor with oil flow holes in the rear surface.
The subsea actuator can be used for robotic applications and an associated compensator. This is a larger diameter high torque combination using a 42mm planetary gearhead.
The range of subsea thrusters and actuators will become an industry benchmark for power to weight ratio and quality. maxon motor are also able to supply motor control units for use in subsea applications.
 
maxon motor Australia
Ph: 02 9457 7477