Submissions open for supply chain awards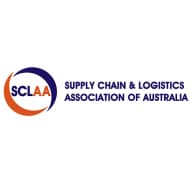 Submissions are open for the Australian Supply Chain & Logistics Awards – the longest running national awards program in the supply chain, logistics and transport industry. Presented by the Supply Chain & Logistics Association of Australia (SCLAA) the awards have now been held for more than 50 years.
Winners will be recognised at a gala dinner on Thursday, November 28 at the Sydney Opera House.
2013 Award Categories include:
2013 ASCL Future Leaders Award
In recognition of young professionals who are both currently working in and wish to continue their career path within the Transport, Supply Chain and Logistics Industry.
2013 ASCL Storage & Handling of Materials Award
Recognising the significant achievements in the techniques and technology of materials storage and handling at any stage of the Supply Chain.
2013 ASCL Training, Education & Development Award
Presented to the company or institution that best demonstrates a significant achievement in aspects such as recruitment process, training, HR Systems, formal education and development programs.
2013 ASCL Information Management Award
Awarded to a business that can best demonstrate it has made a significant achievement in the application of information technology within its Supply Chain.
2013 ASCL Manufacturing Logistics Award
Recognising significant achievement within the manufacturing sector with regard to the integration of manufacturing and the Supply Chain from raw material procurement through to customer delivery.
2013 ASCL Environmental Excellence Award
Recognising corporate leadership contributing to the solution of environmental sustainability within our industry through performance and action.
2013 ASCL Industry Excellence Award
The most prestigious award, it recognises and acknowledges the outstanding achievements and contribution by an individual currently working within the Transport, Supply Chain and Logistics Industry.
2013 ASCL Supply Chain Management Award
To encourage and acknowledge the outstanding achievement of an organisation that has demonstrated significant achievement in managing the integration of Supply Chains. The closing date for submissions Tuesday, September 24.
Nomination forms are available by emailing Damian Cosgriff on ascla@sclaa.com.au or by logging on to www.sclaa.com.au