SUBMISSIONS INVITED FOR PACKAGING CONFERENCE
19-12-2015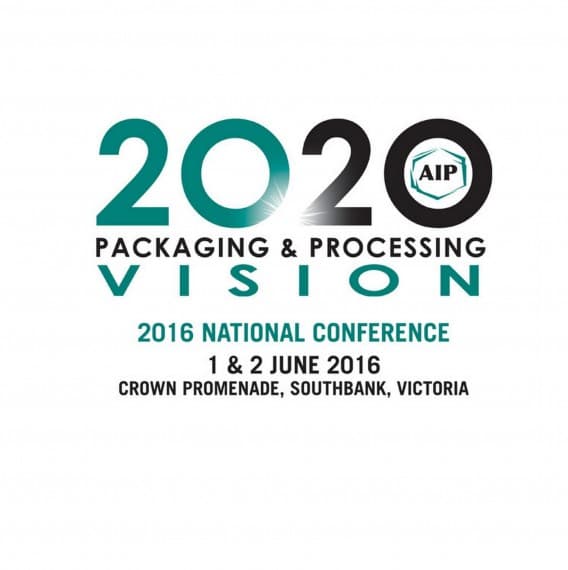 The Australian Institute of Packaging (AIP) is calling for papers for the 2016 National Conference to be held in Melbourne next year.
A two-day educational program will cover a broad range of topics relating to the theme 2020 Packaging & Processing Vision.
The conference will attract delegates from all facets of the packaging industry of both technologist and management levels.
This includes development, marketing, production, supply chain and logistics personnel as well as equipment suppliers, raw material providers, users of packaging, retailers and consumers.
The AIP has devised a list of recommended topics.
These topics should be considered from the point of view of technical, environmental and consumer issues. 
This list is not limiting and any additional ideas would be welcomed.
The AIP intend to break the conference predominantly into breakout sessions after the opening and keynote presentations, to ensure that a diverse range of issues and topics are covered over the two days. The AIP is looking for a broad range of speakers from all areas of the packaging industry to ensure that the AIP National Conference offers something for everyone.
The AIP National Conference Programming Committee is looking for presentations and papers. Case studies and real-life applications from end-users is strongly encouraged.  Papers should be delivered at a high-technical level, incorporating case studies and application stories. 
Suggested topics:
1. Packaging & Processing Innovations: What new trends will be available in the next five years?
2. Future Trends in Shelf Ready Packaging Designs and Materials.
3. Future Trends in Packaging Materials. e.g.: Flexibles, Plastics, Cans, Glass, Corrugate.
4. Future Innovations & Trends in Packaging & Processing Machinery.
5. Where to from here? What will be the future of packaging materials in the next five years?
6. What will packaging look like in 2020? Will Smart, Active and Intelligent Packaging be more mainstream? How will 3D printing fit in to packaging design?
7. What will Automation & Robotics look like in 2020?
8. The Internet of Things - Industry 4.0 - what is it and how can it be applied to packaging?
9. What will sustainable packaging look like in 2020?
10. Global Trends in Labelling and Product Identification.
11. Total Cost of Ownership for Packaging & Processing Machinery.
12. Other topics that would be of interest include: test & measurement, inspection systems, authentication and measurability, innovative packaging designs, Lifecycle Analysis Tools, Premiumisation, Packaging and Food Waste.
Timelines:
The deadline for abstract: Friday, January 22, 2016.
The conference will be held at Crown Promenade, Southbank, Melbourne on June 1-2.
To access the call for papers application form visit http://aipack.com.au/event-registration/?ee=43 or email info@aipack.com.au