SUBMERSIBLE ACCELEROMETER FOR EXTREME ENVIRONMENTS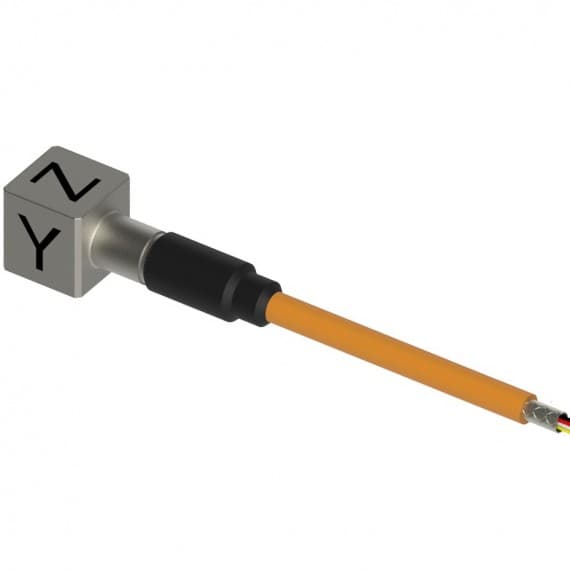 The Dytran Instruments series 3623 is a unique, IEPE, case isolated, IP68 rated (submersed to 175psi) triaxial accelerometer weighing just 18g. This rugged, low-noise accelerometer is designed for vibration monitoring in submersible applications, and its small size makes it easy to mount in spaces inaccessible to other types of accelerometers.
It features a robust, hermetically sealed titanium case and a non-removable, water-blocked moulded cable for zero water ingress, even at depth. Units are case isolated to prevent ground loop interference. TEDS models are available within the series, allowing a user to query each sensor in a large array during field testing, and provides model number, serial number, sensitivity and other attributes using a TEDS-compatible signal conditioner/data acquisition system.
Available with sensitivities ranging from 10 to 100mV/g, the series 3623 incorporates the latest in piezoceramic planar shear technology coupled with 2-wire internal IEPE electronics.
The series 3623 and other Dytran Instruments products are available in Australia and New Zealand through Metromatics.
Metromatics
07 3868 4255
www.metromatics.com.au