Published 09-04-2020
| Article appears in April 2020 Issue
Sub Aqua a hit for stay-at-homers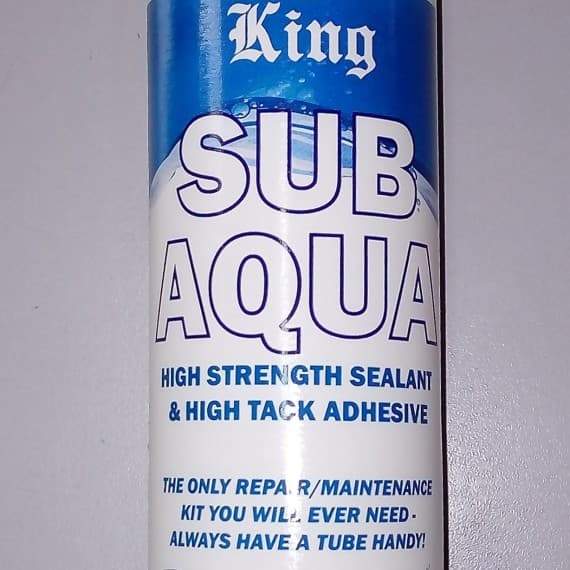 At a time when so many people are at home and driving each other crazy, it's worth getting on top of some long put off chores. One problem though is getting to a store without being fined.
Pack King, the distributors of Sub Aqua have the answer. They have created a landing page with buying facilities including postage.
Sub Aqua is creating a stir with its catchcry "the tradie in your toolbox", as it proves to be much more versatile than users first realise.
Now is the time to repair broken roof tiles, leaking flashing, and leaks around air conditioners, pipes, windows, doors, sills, toilets and more.
Because Sub Aqua famously doesn't 'see' water, it sticks right through it. The high tack consistency allows signs, street numbers and letters, plaques and ornaments up to 20 kg to be stuck on any vertical surface, even if it's raining.
It is fantastic for most marine and caravan repairs and applications including caulking and pipe thread sealing.
It creates flexible expansion joints between most surfaces and is the perfect way to prevent creaking floor-boards as it acts as a flexible buffer between boards and joists.
Said to be amazing for all things pool side – especially pavers and coving, simply brush off any loose debris, clean off any grease or mould, apply Sub Aqua and it is stuck firmly. It sets in a few minutes, then fully cures to a flexible hard rubber substance over 48 hours.
Its available in white only for the moment but is paintable when dry. The 290ml cartridge is priced at only $28.00 inclusive of GST + postage. Have a look at the website.