| Article appears in April 2019 Issue
STRUT CUTTERS MAKE A CLEAN BREAK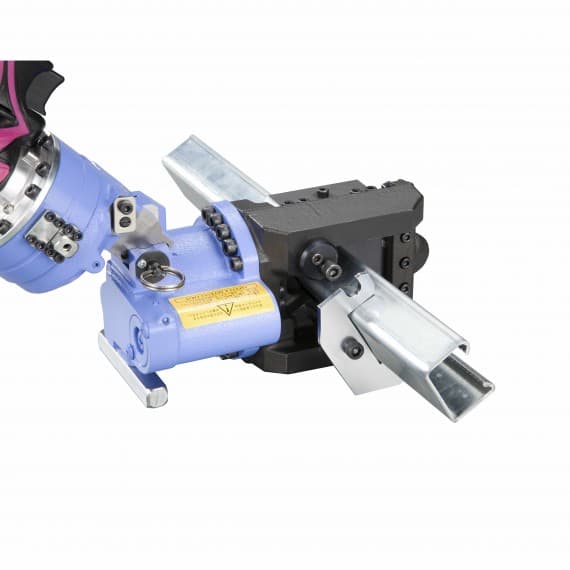 Available from Stainelec Hydraulic Equipment is the Kamekura M-40LB cordless hydraulic strut cutters for the construction and electrical industry. These tools are designed to cut Uni-Strut, Flexi-Strut, Burndy and alternative strut materials with ease as well as custom dual strut cutting profiles per customer's request.
The M-40LB is powered by an 18V 5Ah Hitachi Li-ion battery and motor and features a maximum cutting force output of 9.5t when in operation.
These strut cutting tools are WH&S compliant, and protect the user from common dangers found in alternative cutting methods such as abrasive and saw cutting applications. When these cutters are in use they don't produce particle debris, deburring or mess after completing the cut.
The Kamekura strut cutting range boasts a portable and durable design for use in many remote and factory based applications.
The M-40LB strut cutters are suitable for use in electrical, air conditioning, mechanical services and plumbing industries as well as in plant and engineering installations, and various on-site applications.
Stainelec also offers the M-400 manual hydraulic strut cutter, which features a two-speed manual pump.
Stainelec Hydraulic Equipment
02 4871 2121
www.stainelec.com.au