Stronger patents to protect exporters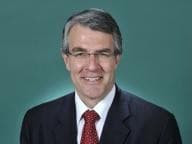 Mark Dreyfus … protection for exporters
Innovative Australian exporters will have a better chance of protecting their technology overseas following the recent approval of stronger patent standards. 
Parliamentary Secretary for Industry and Innovation, Mark Dreyfus, said the Intellectual Property Laws Amendment (Raising the Bar) Act 2012 passed by parliament earlier this year introduces wide reforms designed to help Australian business and researchers.
"When an Australian business decides to take on the world and export, we want to ensure they are in the best position to be successful," Mr Dreyfus said.
"These new laws will give Australian exporters confidence that they can get protection for their inventions overseas.
"Patent protection is a critically important step when you're exporting a new product or innovative piece of technology.
"A patent can help attract investors or create a new licensing revenue stream, as well as preserving valuable market share from imitators and others looking to trade off your hard work.
"By raising patent standards in Australia, we're ensuring they match those of our major trading partners like the US, Europe and Japan.
"This means that our Aussie exporters will have a much better chance of obtaining the protection they need in overseas markets so their great ideas don't get ripped off."
Mr Dreyfus said patents are a cornerstone of a successful and vibrant innovation environment, and why our system must match the best in the world.