STRONG PROGRAMME CONFIRMED FOR AMTIL NATIONAL CONFERENCE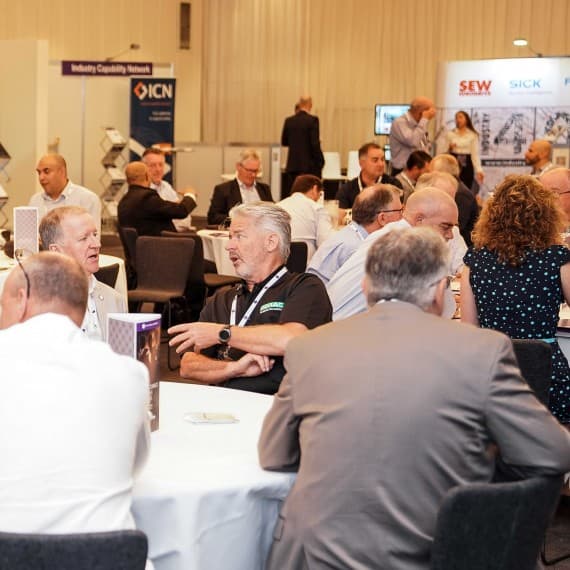 Tickets are still available for the 2018 AMTIL National Conference in Melbourne this month, with a diverse array of expert speakers delivering a wide-ranging programme of content.
Under the theme "Strategies for manufacturing resilience and growth", the conference will be held at Leonda by the Yarra in Hawthorn, Victoria, on 22nd August. The one-day event will take delegates on a learning journey that will help them to build resilience in their businesses, explore opportunities for growth beyond their traditional avenues, and inspire them to think outside the square.
The programme is set to encompass every aspect of running a business today, touching on issues ranging from the relevance of automation for small manufacturers, through to how you can develop effective leadership, communication and relationship-building skills, and more. To address these themes, AMTIL has assembled an impressive roster of experts who will be speaking at the conference.
Iconic athlete Deanna Blegg will deliver the closing address on the subject of personal resilience. In 1994, at the age of just 24, Deanna was diagnosed with HIV after years of high-level sporting success. On being told she'd be a long-term survivor if she lived another five years, Blegg refused to be beaten. She has since had two children and spent the last ten years travelling the world, competing in sport, and yet again achieving world champion status.
At the AMTIL National Conference, she will share her life journey in detail, discussing how she used solution-focused thinking to overcome obstacles and live a happy, fulfilling life. Deanna Blegg's story shows how personal resilience can help you follow a full and rewarding path.
The chance to work with a major US defence company is something a lot of Australian manufacturers aspire to, and it's something Rick Shalders will be exploring during the morning presentations. Shalders is the Director of Raytheon Australia's Industry Development Unit. His presentation, "Opportunities to work with Raytheon – What's involved in being a supplier", will introduce delegates to Raytheon, provide an outline of the opportunities available to companies within its supply chain, and provide insights into how source selection is performed. He will also discuss lessons learned from nine years of the global supply chain programme.
Another highlight will come from Alex Kingsbury, who will be looking at "Advancements and opportunities in additive manufacturing". Kingsbury is an engineer who currently consults to companies both locally and overseas on metal additive manufacturing.
Formerly the Director of CSIRO's Lab22 additive manufacturing centre, Alex Kingsbury understands what it means to meaningfully connect industry to R&D activity.
Kingsbury is excited by the promise that additive manufacturing holds for the future of Australian manufacturing, and is optimistic about the transition to advanced manufacturing technologies currently taking place in the industry.
In addition, Dr Jens Goennemann, Managing Director of the Advanced Manufacturing Growth Centre (AMGC), will be delivering the keynote address, which will explore the topic "Building resilience in Australian manufacturing".
Other speakers include: Claire Madden, founder and director of strategy and communications agency Hello Clarity; author and creativity expert Gary Bertwistle; and Ian Cattanach, Director – Business Advisory at William Buck.
Alongside the speaker programme, the 2018 AMTIL National Conference will also feature a range of exhibits by some of the organisations engaged in advanced manufacturing in Australia today, including: Applied Machinery; Dimac Tooling; LEAP Australia; Phoenix PLM; Recruit Australia; Renishaw; Rigby Cooke; and William Buck.
A small number of exhibition stands are still available, offering a fantastic opportunity for companies to promote their business at one of the key events in the Australian manufacturing calendar.
The conference will offer plenty of opportunities to network and interact with peers from throughout the industry. Lunch, morning and afternoon tea will all be provided, and after the conference programme concludes delegates are invited to stay for an exclusive networking cocktail function.
AMTIL
www.amtil.com.au/Events/AMTIL-Conference