A STRONG MANUFACTURING SECTOR 'VITAL FOR FUTURE PROSPERITY'
17-06-2016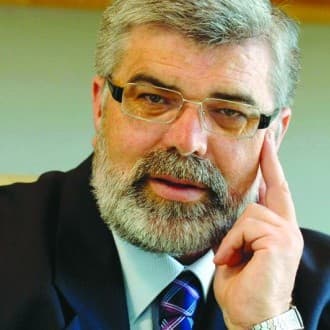 By Senator Kim Carr
Earlier this year the Australian Advanced Manufacturing Council and Australian Industry Group produced a video to tackle misconceptions about Australian manufacturing.
As part of the project they asked a selection of everyday Australians what manufacturing in Australia looks like. The responses were telling.
Producing goods? An old fashioned factory with a process line? Hazardous. Low paid.
Unfortunately, misconceptions about the role of manufacturing in our future economy are pervasive.
Some people fantasise that we could have a future without manufacturing. I say this because a lot of those people sit opposite me in the Parliament.
It is a view that Labor categorically rejects.
A strong manufacturing sector is indispensable to Australia's future prosperity. It contributes to the strength of a diversified economy that is broad-based, resilient and sustainable. 
Manufacturing adds value to our primary industries, turning raw products into high value goods and utilising our research capabilities.
Last year it contributed more than $100 billion to the Australian economy and more than a quarter of business expenditure on R&D, which is more than any other sector.
Put simply, manufacturing keeps the country moving.
When Malcolm Turnbull and the Liberals enthuse about the nation being "agile, innovative and creative" they forget that innovation is about more than just startups.
Innovation is a process through which the economy is transformed, firm by firm and industry by industry.
That kind of economic transformation cannot happen without government taking an active role.
It is not about "picking winners".
It is about creating and entrenching the conditions under which innovative Australian businesses can thrive.
That's how we create real jobs and real growth, and manufacturing is an absolutely crucial part of it.
Anyone genuinely interested in jobs, growth and innovation will want to preserve and extend our manufacturing capabilities.
If we want Australia's households and communities to be sustained by high-wage, high-skill jobs, the choice is not whether we need manufacturing.
The choice is about what kinds of manufacturing we should do.
We know it is difficult to compete on price with manufacturers in low-wage countries who produce for mass markets.
But we also know that Australian manufacturers can compete in discerning markets where quality matters.
There are very serious challenges on the horizon with the shutdowns in the automotive industry.
Just as there are both immediate and longer term challenges we must deal with in our steel industry.
Labor has already announced some policies to help tackle the challenges facing Australia's automotive supply chain and steel producers, with our Manufacturing Transition Boost and our Plan for Australian Metals Manufacturing and Jobs.
We will be making more announcements about our positive policies for industries and jobs in the lead up to July 2.
We are interested in supply chain and business management development, and our approach is to work directly with individual companies.
Just as we did in the programs we had in place under Enterprise Connect, which assisted more than 30,000 Australian SMEs.
A Shorten Labor Government will rebuild the national innovation system that the Liberals have torn down.
Under Labor, the nation will move towards devoting three per cent of GDP to R&D by 2030.
We will establish a new agency, Innovate Australia, to guide the work of reconstruction.
We will invest in universities, because higher education opens the door to quality jobs in a high-tech economy.
We will restore the integrity of vocational training, stopping shonky operators from ripping off vulnerable students and wasting taxpayers' money.
And we will properly fund our public research agencies like the CSIRO, because we understand that transformative technologies do not materialise in a vacuum. 
Our integrated innovation policy will forge links between workers, researchers and industry.
Labor will back manufacturing, because we understand that manufacturing is the key to a strong and diverse advanced industrial economy.
Senator Kim Carr is Shadow Minister for Research, Innovation and Industry and the Shadow Minister Assisting the Leader for Science

BREAKOUT QUOTE:
'The choice is about what kinds of
manufacturing we should do'