Strong line-up for Safety In Action seminars
31-08-2010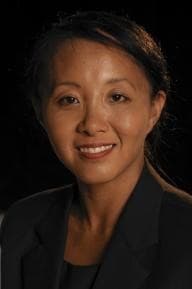 Melissa Kirby … managing a disaster
If you're serious about safety, here are 12 more reasons to attend the Melbourne Safety In Action trade show from March 19-21.
The Safety In Action show will feature a series of 12 seminars aimed at improving workplace safety.
On Tuesday, March 19, the seminars will focus on internal systems.
Adrian Manessis, the business development manager from myosh, will speak about The Benefits and Risks Associated with Safety Software.  
Then legal expert Levasque Peterson (Lander & Rogers) will present Internal Review – Essential Steps to Protect Your Business and Barry Sherriff (Norton Rose) will explore effective techniques within HR strategy in Dealing Effectively with Others in OHS.
Those looking for a more technical guidance to effective and functional Safety Management Systems may find environmental engineer Ian Ackland's (NCS International) talk The ABCs of Safety Management Systems – A Simple Approach very useful.
The following day the focus will be on problem solving and conflict management. Steven Craig, the business development manager from Pegasus Management will explore hiring strategies in his presentation How to Select and Manage Contractors to Mitigate Risk and Maximise a Safe Work Environment. From risk assessment to induction processes, this talk will provide advice for businesses looking to manage risk from the very beginning of contractor engagement.
And lawyer and strategist Melissa Kirby (Sharpe & Abel) uses her legal experience to discuss the stressful situation of disaster management. In her talk What to do When Disaster Hits: When Safety Products Fail, Melissa will go through real-life case studies and practical steps to manage difficult (and dangerous) situations in the best way.
Workplace disaster survivor James Wood will give a first-hand account of his experience with workplace accidents in his talk Choices, detailing how the wrong choices in workplace safety nearly took his life.
James was left in a wheelchair after failing to wear a seatbelt. He will speak about how we can make better choices than he did.
And to round out the day, human error prevention specialist Cristian Sylvestre (SafeStart) will explore strategies to keep workers focused on the task at hand and minimise dangerous distraction risks with his talk Keeping Peoples' Mind on the Job.
On Thursday, March 21, leading organisational consultant Michael Adeny continues on from the theme of concentration as a powerful safety tool by talking about managing fatigue from a psychological background. In Fatigue Management – Getting it Right for Your Organisation, Michael offers some simple, smart tips for keeping staff awake and safe.
Cristian Sylvestre will speak for a second time, this time about Building Safety Culture from the 'Bottom Up'. Motivating your workplace community to participate in safety culture and procedures positively is perhaps one of the most important parts of OHS, and this talk focuses on understanding basic personal behaviours to build meaningful safety strategies.
Machine safety expert Frank Schrever's (Machine Safety By Design) talk on Machine Safety – Australian Standards Development and Directions will focus on the latest updates to the AS 4024.1-2006 and how they'll change safety management in Australia in the coming years.
And finally Mousa Sharifi from the International Standards Certifications group will explain how to Create A Safer Workplace Using a Management System and help your organisation meet the requirements of Health and Safety Legislation, to help you predict, assess and control hazards.
To register or for more information, go to www.safetyinaction.net.au/ or call the visitor hotline on 1300 656 184.