STRONG GROWTH IN TRANSPORT, LOGISTICS AND SUPPLY CHAIN SECTOR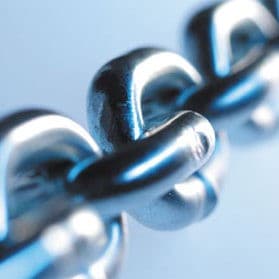 The transport, logistics and supply chain sector continues to outperform the overall
Australian employment market, according to the latest industry data.
The Labourforce Transport, Logistics and Supply Chain Jobs Index showed jobs in these sectors are growing at double the rate of the Australian economy.
The Labourforce Impex Job Index rose 4.6% to 114.66 in September.
All states and sectors enjoyed an increase in the number of job vacancies advertised during the month. These ranged from 6.4% in Victoria and 5.8% in Queensland to 1.6% in Western Australia and 2.1% in SA/NT.
                  Victoria's performance has been spectacular, growing 47% in 12 months to 147.05. NSW, with growth of 10.5% and Queensland 19.4% have both performed very strongly and seem to be pulling ahead again after a relatively quiet mid year period. However WA's share of national TL&SC jobs has fallen to below 10% for the first time.
With 12 months of data now accumulated the principal trend has been for Transport and Logistics employers and Manufacturing employers to represent an increasing proportion of the national market.
Their respective shares have grown 1.9% and 1.5% from a year ago, largely at the expense of mining, utilities and construction which has fallen 2.4% from a 16.1% share last September.
Manufacturing remains the second highest industry employer (22.9%).
The ANZ bank recently reported that their Job Advertisement Series had risen for the last four months, 7.6% in the last 12 months. The Labourforce TL&SC Jobs Index has risen 14.7% over the same period and by 7.3% in the last three months alone.
"The story that is emerging after 12 months of measuring the TL&SC jobs market is overall a positive one for the industry and workers," says Paul Mcleay, spokesperson for the Labourforce Jobs Index.
"But not all states are enjoying the industry upswing equally. The data are telling us a story of post-mining boom rebalancing, as Victoria, NSW and Queensland have picked up the lions share of new jobs across all sectors, reducing WA's share to under 10%, down from 14.3% a year ago."
"Interestingly, jobs in management are right down, having fallen 13.7% in 12 months, while gains have been made in implementation functions."
*With a national network of branches, Labourforce is a leading provider of flexible recruitment solutions.