STRIP DOORS ARE EFFECTIVE BARRIERS TO DUST AND DRAFTS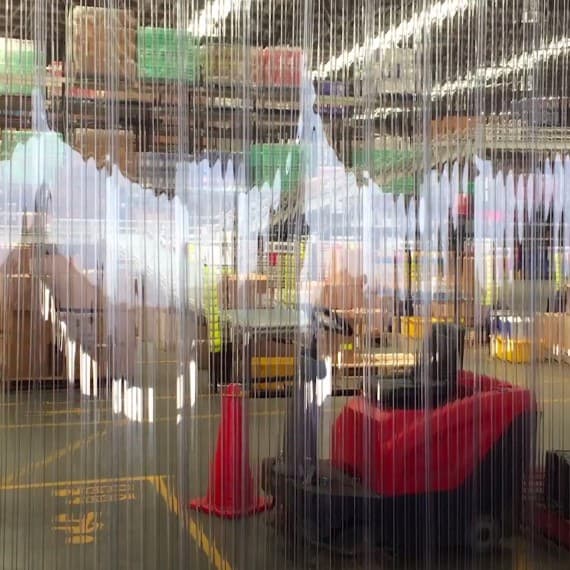 See-Thru strip doors provide an economical solution to a wide range of barrier issues in shops, workrooms, food processing facilities, and even display fridges.
These strip doors are custom made in a wide range of single or mixed colours, including clear PVC. The overlapping strips create an effective barrier against dust and drafts, while also providing an efficient temperature control screen.
There's a choice of thicknesses to suit all applications from domestic to heavy industrial duties, and special ribbed strips for an extra-secure fit.
The simplicity of the design means that these doors require minimal maintenance to provide years of reliable service. And there's a novel choice of head sections that includes hook-on/hook-off and sliding curtain configurations.
MTI Qualos
1300 135 539
www.mtiqualos.com.au