STRETCH WRAPPING SOLUTION TO BE LAUNCHED IN AUSTRALIA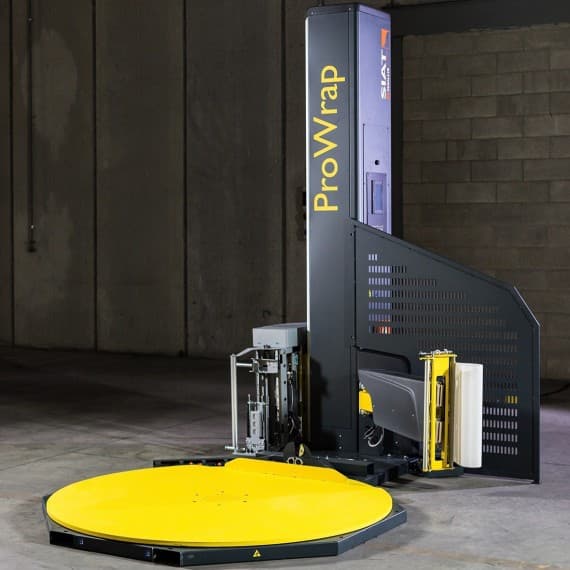 The SIAT ProWrap is a versatile and scalable semi-automatic turntable wrapping machine for intensive and demanding stretch film applications, optimising film consumption and offering full control of all wrapping parameters throughout the cycle. It will be officially launched in Australia by its exclusive Australian and New Zealand agent CPS at AUSPACK 2019.
With the inclusion of Industry 4.0 technology, the ProWrap's advanced setting options of 12 programs and 5 operating modes ensure customers optimisation for their specific industry and products, and the ability to remotely supervise machine productivity (up to 30 pallets per hour), while saving resources, working time and, most importantly, film consumption.
The ProWrap offers a variable pre-stretch up to 400 per cent (with double motor) and the option of having different amounts of film in different areas of the pallet, in order to increase the stability of the wrapped load and ensure its protection during transportation. The intuitive control panel features a 7" colour touch screen with latest generation technology and high-performance features.
With production space optimisation an important issue in all manufacturing plants, ProWrap's exclusive detection area scanner has been designed to guarantee higher safety standards and the smallest machine footprint. Thanks to its three alarm zones and leading-edge software, the machine calculates a correct safety distance and stops immediately in case of the nearest point of hazard.
The modern and user-friendly design is durable, resistant to heavy-duty environments and provides high-level performance with limited maintenance requirements.
CPS
(03) 9474 3800
conpack.com.au/