STRETCH WRAPPING MACHINERY RANGE EXPANDS COVERAGE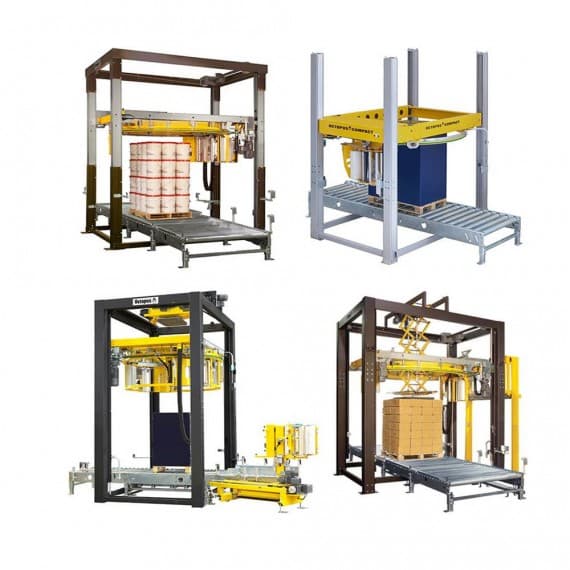 Signode now offers an expanded range of Octopus stretch-wrapping machines, with a new model, an automatic reel change system and an easy load top sheet device that can also be retrofitted to existing machines.
The latest addition to the range is the Octopus Compact TSi, which comes with the new integrated top sheet device as standard.
The Compact TSi is built on proven Octopus ring technology, and has many of the options available that exist already in other Octopus models. For instance, No Touch No Tail seaming with a durable cutting element is available as standard. No Touch No Tail prevents the seaming device from touching the load itself and leaves no potentially dangerous film tails. This makes the pallet load automatic warehouse compatible.
Also the "S" type film carriage for easy, quick and safe film reel changes is included in the new model as standard.
The easy load top sheet device enables fully dust- and moisture-proof pallet wrapping. When the top film ends, the top film holder moves automatically to the loading position. Changing the top sheet film reel is easy: the leading end of the top sheet is just pulled according the threading scheme and locked in a specific holder. Therefore the time needed for the reel change is shorter than with the previous system.
The automatic reel change system is designed to improve the overall safety of the packaging line. If the stretch film breaks or ends, the system automatically switches to a new stretch film reel and the wrapping of the load continues after the film reel has been changed. There is no need to stop the line or for an operator to enter in the wrapping area.
Once the automatic reel change has been done, the operator can change the stretch film reel outside the safety fencing quickly and easily.
Signode
1800 685 824
signode.com.au