Stratasys expands in Japan
31-08-2010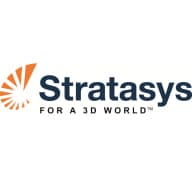 Stratasys Asia Pacific, a subsidiary of Stratasys Ltd, a leading manufacturer of 3D printers, its expanding its operation in Japan.
The company will exercise an option to acquire remaining holdings of Fasotec, a provider of engineering solutions, mainly CAD/CAM/CAE/PDM systems, in Stratasys Japan.
This will pave the way for Stratasys Japan to become a wholly owned subsidiary of Stratasys Ltd.
Following the option exercise, Stratasys Japan will continue to market and sell the Stratasys product offering under Stratasys' direction.
In accordance to its guidance, Stratasys Japan will have full ownership of the installed base and its related service contracts.
The decision allows Stratasys to better prepare for future growth in the rapidly expanding Japanese market. It also reinforces Stratasys' commitment to local industry.
"We witness strong growth in the 3D printing market in Japan, said Jonathan Jaglom, General Manager of Stratasys Asia Pacific. "Stratasys is positioned to invest more on infrastructure in order to build awareness and a strong foundation to support our customers, partners and the industry."
Mr Jaglom thanked Fasotec, for their years of commitment while in the partnership, which helped create new market opportunities.
Mr Eric Goguy, CEO & President of Stratasys Japan said: "By exercising the option under the JV agreement and acquiring full ownership of Fasotec, we will complete a smooth transition to a wholly owned subsidiary committed to continuing to provide best-in-class 3D printing solutions, services and technologies that are suitable for the Japan market."