Stratasys appoints new president and CEO in Japan
31-08-2010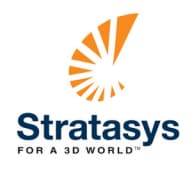 Stratasys Asia Pacific, a global leader in 3D printing has appointed a new President and CEO of Stratasys Japan Co.
Mr Hiroaki Katayam, who took up the position this month, brings more than 20 years of management experience to his new role.
Mr Katayam has been involved in the industrial machinery importing business – including 3D printers in Japan – and also management of manufacturers in China.
"We welcome Hiroaki's experience and leadership to the Stratasys family," said Jonathan Jaglom, General Manager, Asia Pacific & Japan of Stratasys Asia Pacific. "His knowledge and understanding of the 3D printing industry will ensure our continued success well into the future."
Mr Jaglom said Mr Katayam will play an instrumental role in strengthening Stratasys leadership position in the region.
"I am confident that he will lead the organization to new heights," he said.
Mr Katayama said: "I am delighted to take up my new role as President and CEO of Stratasys Japan, the leading manufacturer of 3D printers that is transforming the manufacturing process.
"I look forward to working with the dedicated employees to further the Company's market leadership and growth by bringing new levels of innovation, customer experience and value to the marketplace."
Stratasys Japan will continue to focus on key verticals including automotive, education, consumer electronics, consumer goods, medical and medical equipment and industrial machinery.