Stratasys appoints master distributor in China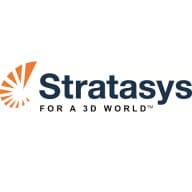 Stratasys Asia Pacific, a leader in 3D printing, is expanding its operations in the China market.
Stratasys has appointed Shanghai Aurora Office Automation, a subsidiary of The Aurora Group, one of China's largest electronics and office supply retailers, as the master distributor for its entry-level Idea Series of 3D printers in China.
The partnership will focus on the sale and provision of local support and services for Stratasys' entry-level 3D printer series, the Idea Series – including Mojo, uPrint SE and uPrint SE Plus.
It illustrates the growing demand of entry-level 3D printers in the region and is designed to help more businesses to streamline their concept modeling and design validation processes.
From January 1, next year Aurora will handle all fulfillment of the Idea Series, providing aftersales service inclusive of materials and parts to customers in China.
"China is one of the fastest growing markets in the Asia Pacific region, said Jonathan Jaglom, General Manager of Asia Pacific & Japan from Stratasys AP.
"The demand for 3D printing has been strong, Mr Jaglom said. "The Chinese government's plan to promote 3D printing technologies to boost its manufacturing power and drive high value-adding manufacturing effort has helped increase industry and general awareness in the value of 3D printing.
"As 3D printing goes mainstream, we have adopted the strategy to make our technology more assessable to customers. Leveraging the vast network of the Aurora Group is our big step."