STRADDLE CARRIERS FOR MALAYSIA
06-06-2018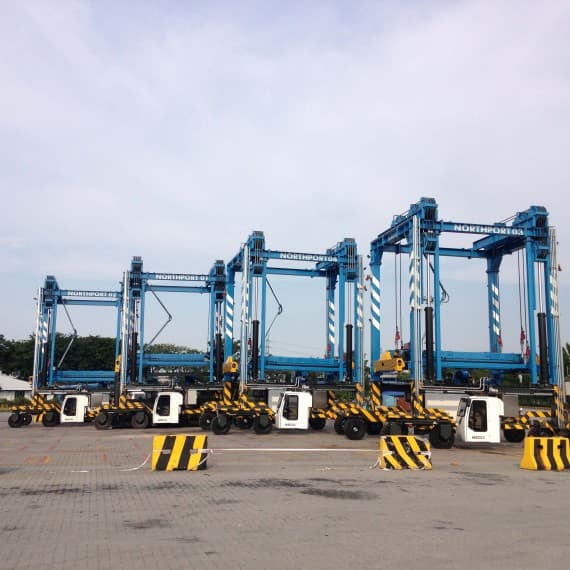 Brisbane based manufacturer Mobicon Systems has delivered four of its Top Frame Straddle Carriers for use at Northport's container terminal in Port Klang, Malaysia. Each of the top lift machines has a lift height of 3.6m, turning radius of 12.3m and a cycle time of 2min.
According to Mobicon Straddle Carriers MD Tom Schults: "With a tight turning circle, low wheel loads and very economical running costs the Mobicon Top Frame machine doesn't come with the big price tags of reach stackers, three-high straddle carriers and container forklift trucks. However it still allows the operation to stack containers two high and manoeuvre easily in tight spaces."
"In the past we saw a tendency by large logistics operations to a one size fits all approach when it came to their container handling machinery. However, as the economic squeeze has tightened, we have now started to notice an emerging trend where the more successful companies are starting to look at every aspect of their operation individually, and decide on the most efficient machinery to suit each part."
In addition to cost savings, other factors to consider that are not always obvious when buying a container handler are issues such as training, staffing and safety.
The Mobicon Top Frame doesn't need a special operating licence, and due to its stability is a safer solution. Additional safety features include engagement sensors and colour cameras for twist-lock engagement. And, as the unit is designed for lifting and moving containers, unlike forklifts and side-loading trailers it cannot tip over.
Mobicon Systems
1300 66 1976
www.mobiconsystems.com