Storing dry bulk and liquid products has never been easier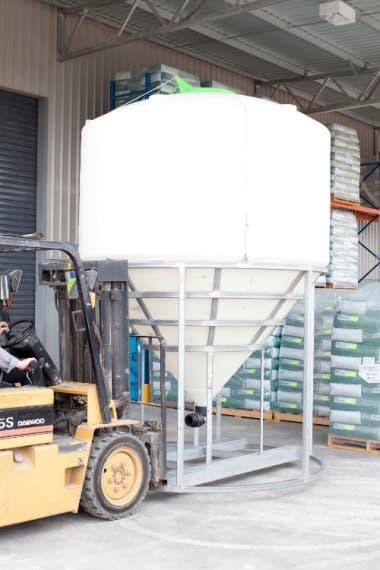 Ultimate solution … a Polymaster silo


Polymaster provides the ultimate solution for all dry bulk and liquid storage requirements.
The new range of Polymaster silo's are breaking new ground in the storage of dry bulk and liquid with many superior features over conventional silo's.
Polymaster silo's are constructed out of UV Stabilised food grade polyethylene which gives them excellent characteristics such as, rust free, rodent and weather proof, dry bulk and liquid outlets, colour coding and much more.
Polymaster silo's have undergone exhaustive testing and engineering on the frame and vessel to ensure maximum performance and compliance to a wide range of materials with varying specific gravities (SG).
These units are available with different frame configurations from heavy-duty options with inbuilt fork channels, for a range of fertiliser and liquid materials, to lighter frame alternatives for dry feed and pellets.
You can contact Polymaster Industrial for further information or expert advice on these products.

Polymaster Industrial
Ph:  1300 062 064
www.industrial.polymaster.com.au