STOP SAFELY WITH WELL LIT BUTTONS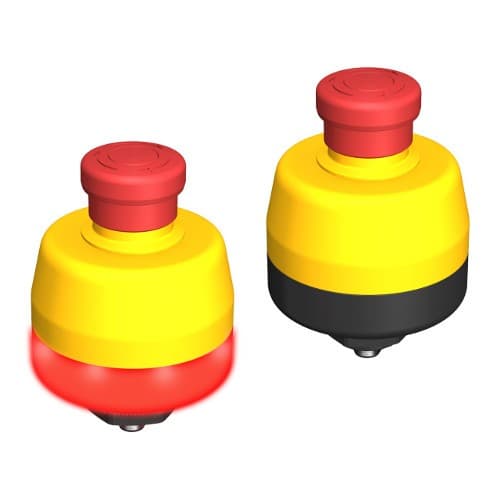 Banner's round 30mm-mount illuminated E-Stop buttons are distributed by Turck Australia, and can play an essential role in keeping machinery safe in your workplace. 
Designed to be comprehensible at a single glance, each button provides highly visible status indication that makes them ideal for emergency stop safety applications.
The easy to install E-Stops are available with a choice of lighting schemes, ensuring appropriate visibility no matter the installation site.
For easy readability, the EZ-Light logic provides an illuminated yellow base when the button is armed and the machine is is running, and turns to a flashing red indication whenever the button is pushed.
The base of an armed button can also turn to a steady red indication (from yellow) when a Stop condition exists by applying an external signal.
Safe Break Action ensures that normally closed contacts will open if the contact block is separated from the actuator.
Flush mount E-Stop models are also available for wall mounting with standard, illuminated, lockable and illuminated lockable palm buttons.
Turck
1300 132 566
www.turck.com.au