StockCap unveils new hose collar range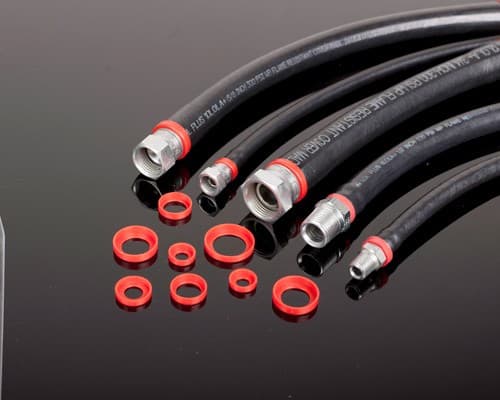 Adding to its product offering for the hydraulics market, StockCap has released a new range of hose collars.
The hose collars are suitable for hose-tail sizes ¼", 5/16", 3/8", ½", 5/8" and ¾" in the push lock tail range.
Manufactured from LDPE and available from stock in red, StockCap Hose Collars come in convenient packs of 100, 500 & 1000.
StockCap Hose Collars are designed to finish off the hose end and fitting, providing a professional finish as well as offering protection from dust and moisture.
Contact StockCap for more information.
Sinclair & Rush Pty Limited
Ph: 1800 00 3211
www.sinclair-rush.com.au