STICK WITH SOLAR FOR A BRIGHT FUTURE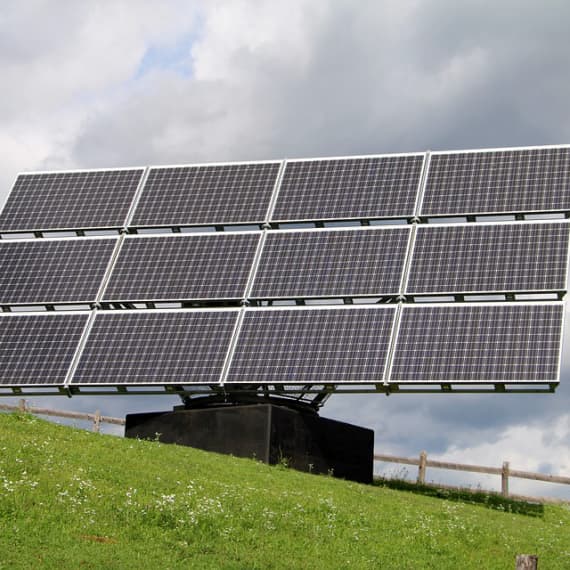 No matter how you cut it, the future of renewables isn't going to be boring. 
After the blackout of South Australian power in late September, criticism was levelled at the state's heavy reliance on renewable energy, which provides 40% of SA's power. The immediate response from numerous ministers called into question the reliability of said renewables, pinpointing the blame on a sudden fluctuation in renewables output directly preceding the outage.
With South Australia aiming to provide 50% or more of its power needs through renewables by 2025, it is critical that the energy generation network remains reliable. Any serious concerns about reliability could hold back renewable targets and progress, and if renewables resulted in a large-scale blackout, that would definitely be cause for serious concern.
During the South Australian storm, however, the primary cause of the outage appears to have been the transmission towers, which were heavily damaged and in some cases, felled. SA's energy distribution system was shorted out, depriving much of the state of power but preventing further damage to the network.
A follow-up statement from AGL Energy, the largest coal generator in Australia, said it was clear that despite the brief interruptions to wind power before the blackout, the loss of power output was nowhere near the levels required to have caused such a wide-scale blackout. In other words, the primary fault lay with transmission, without a doubt.
Despite these reassurances, concerns are still being voiced about the stability of renewable energy, with a focus on the consistency of wind and solar.
The sun isn't always shining, and solar will never be 100% reliable. Some kind of backup to provide power during storms or emergencies will be a crucial aspect of any robust renewables system. But, it's an inescapable fact that solar and wind have a place in the energy economy of the future. The scale and exact function of solar and other renewables might be debatable, but they are here to stay.
Those working in the industry know how that even the less exciting aspects of solar power are promising; for every team creating a solar-powered racing car, or rigging up solar art installations, there are dozens working the more straightforward commercial end.
Residential solar power is more viable than ever, with systems paying for themselves in savings within six years. In areas around Brisbane and Adelaide, over 40% of residences have solar installed, and the business sustains over 7,000 jobs nationally.
The experimental side of things is equally promising: UNSW based solar racecar Sunswift currently holds the record for the fastest long-range solar vehicle, though they may soon be beaten by the Aussie Clenergy team, who are aiming to create a road-legal solar car.
Australian researchers (particularly those at UNSW) consistently set new records for solar cell efficiency, leading the world in photovoltaic technology and extracting energy from focused and unfocused light sources.
In Melbourne, a 60-level skyscraper is going to be built substantially off the grid, powered almost entirely by integrated solar panels with an absolute lower limit of 50% green energy generation. 
Few industries have seen as optimistic and meteoric a rise to prominence as the solar industry. The solutions to the problems renewables face will be research, investment, and cautious progress, not fearful backtracking.