Stick with ELM electronic tape dispenser
17-04-2014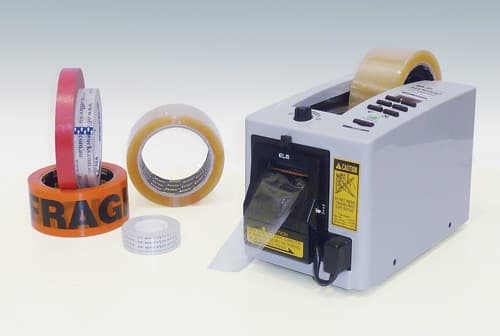 Electronic tape dispensers can provide many advantages to different industries, particularly in the areas of production and packaging.
There can be multiple benefits including time saving, wastage reduction, increased accuracy, and importantly health benefits to workers.
Eradicating actions that are repetitive can result in avoiding RSI, or repetitive strain injuries.
The ELM MS1100, from Tarapath, is a portable, robust electronic tape dispenser that delivers great performance, with a host of features.
The MS1100 caters for multiple tape sizes, can cut tape lengths from 30mm to 990mm in increments of 1mm, and also has an auto cut function.
The operator simply has to remove the cut tape and a new piece will be automatically dispensed and cut.
Tarapath supplies a range of ELM electronic tape dispensers suitable for all requirements.
Tarapath Pty Ltd
Ph: 03 9269 6200
www.tarapath.com.au