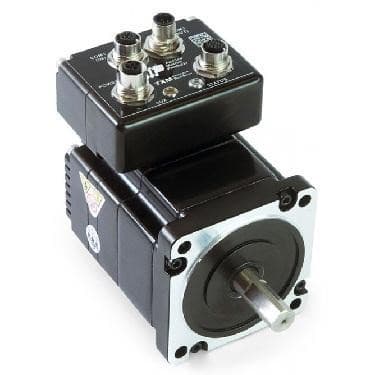 The Step-Servo is a transformative innovation in stepper motor technology.
 
This new release from MOONS augments the stepper motor with servo technology to deliver outstanding capability
MOONS' TXM series features a compact motor, drive, encoder and controller for a comprehensive solution.
The series boasts torque ranges of up to 8.2Nm, speeds in excess of 3000 rpm and an IP rating 65.
Full closed loop operation, utilising inbuilt 20,000 count per rev encoder, delivers real
world accurate positional and velocity control on varying loads. It even features I/O.
Programming and camming features come built into the drive component, along with common communications standards used.
For more information contact MOONS on 02 9524 4782 or at sales@motiontech.com.au.
MOONS