STEEL CRISIS PUSHES UK INDUSTRY BACK INTO RECESSION
17-05-2016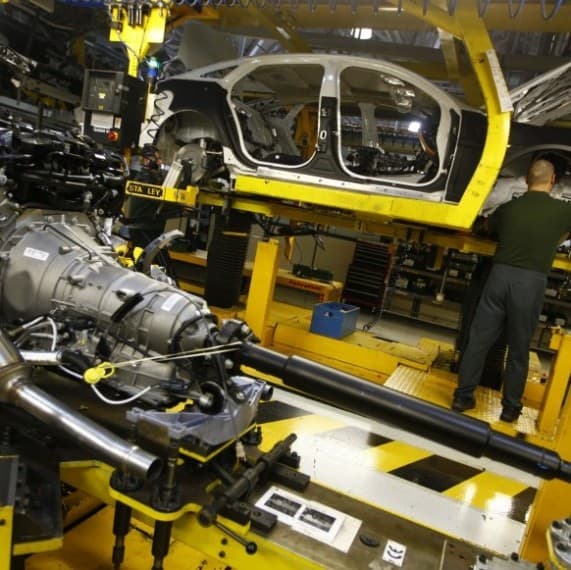 UK manufacturing suffered its biggest annual drop in almost three years in March, according to the latest industry data.
And economists warn there may be more pain ahead for the sector, which has been hard hit by the global steel crisis.
According to the Office for National Statistics (ONS), factory output almost stagnated in March. This contributed to a 1.9pc annual fall in output – the biggest year-on-year drop since May 2013.
ONS said industrial production – which is made up of manufacturing, mining and quarrying, North Sea oil and gas, water supply and the supply of electricity and gas – is 10% lower than it was when the UK entered recession in early 2008.
Manufacturing makes up 70% of industrial production in the UK.
Manufacture of basic metals and metal production has dropped by 4% over the past year, contributing to the steep fall.
David Kern, chief economist at the British Chambers of Commerce, warned that manufacturing could remain in long-term decline.
"While adverse global conditions remain a major challenge for manufacturing, this is now being exacerbated by a slowdown in the domestic economy," he said.
"A healthy manufacturing base remains critical to the wellbeing of the UK economy in key areas such as innovation, exports and productivity, making it vital that the sector is given more support to compete against global and domestic headwinds."
Analysts had expected a more substantial 0.3% recovery since February after strong output figures from the car industry and an improvement in pharmaceuticals.
The ONS highlighted the ongoing plight of Britain's steel industry, with a 4pc annual drop in the manufacture of basic metals exerting the biggest drag on the sector.
Steel production alone fell by 37.3pc in the year to March.
"Anecdotal evidence suggested shutdowns within the industry were contributing factors to the decrease," the ONS said.
The broader measure of industrial production rose by 0.3pc month-on-month, against expectations of a 0.5pc increase.
Lee Hopley, chief economist at EEF, the manufacturers' organisation, said recent surveys pointed to continued weakness in "consumer facing sectors", including the car industry.
"Whether this proves to be temporary is yet to be seen but UK manufacturers are far from alone in seeing this trend with other data from Europe suggesting that the industrial recovery is far from secure," she said.
Ruth Miller, a UK economist at Capital Economics, said the next few months would be tough but an improvement later in the year was likely as the lower pound helped exporters.
"While Brexit uncertainty may be partly to blame, the sector's poor performance of late is certainly nothing new and many of the headwinds to growth in 2015 emanating from a weak global environment are still in place. But we still expect things to look up as the year progresses.
"Sterling's recent depreciation and our expectations that global growth will pick up slightly in 2016 should allow the sector to return to modest growth later this year."