Published 30-07-2020
| Article appears in August 2020 Issue
STEEL BLUE GOES GREEN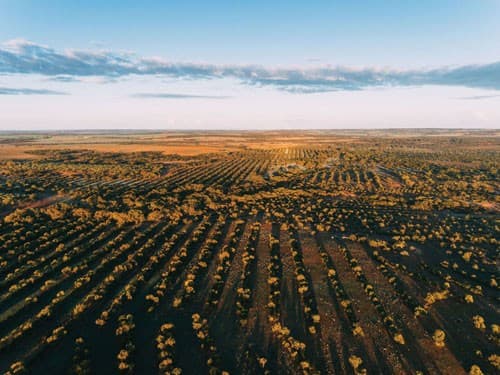 Safety footwear manufacturer Steel Blue's Australian operations have gone entirely carbon neutral.
In June 2020, Steel Blue outlined its five key sustainability goals as part of its progress towards a sustainable future. One of those goals, to be carbon neutral as an organisation by 2025, is now on track to becoming reality.
Steel Blue has offset its carbon emissions by investing in projects in Western Australia and Indonesia, two areas where they currently operate and manufacture Steel Blue boots for their global market.
"As a global organisation, it's important that we understand the impact that our business has on communities and environments that we operate in," says Steel Blue CEO Garry Johnson.
"I am proud to say that Steel Blue's Australian operations are now carbon neutral. Specifically, we have offset our business operating emissions for FY19/20 for fleet, energy, air travel, water and freight."
In Western Australia, Steel Blue has invested in the Australian Native Reforestation Yarra Yarra Biodiversity Corridor, a native reforestation project that aims to remove existing carbon from the atmosphere and recreate a healthy landscape that has seen decades of degradation and habitat loss.
The project was established on degraded, semi-arid agricultural land with the goal of returning the environment to its origins.
In Indonesia, Steel Blue invested in the Rimba Raya Biodiversity Reserve Project, which focusses on community development by engaging with local communities to improve their food security, healthcare, education and job opportunities.
The project also focuses on biodiversity conservation with the protection of over 100,000 endangered Borneo orangutans.
"We strive to be a good corporate citizen and give back to local communities," Johnson says.
"That's why our sustainability strategy is so important and why we are today so pleased to announce that we are making a difference in these local communities."
Steel Blue has also addressed its domestic emissions and energy consumption. At their head office and manufacturing facility in Perth, the company installed a 100kw solar panel system which generates 71 per cent of required power during peak periods, and 100 per cent off-peak.
All lighting in their Perth operations were replaced with LED, significantly lowering energy consumption.
Steel Blue's In Our Stride sustainability roadmap identifies five strategic priorities to help overcome the challenges we face today and into the future:
1. To eliminate the risk of modern slavery from within its supply chain by 2025
2. To become carbon neutral as an organisation by 2025
3. To source leather exclusively from suppliers with Leather Working Group (LWG) GOLD ratings by 2025
4. To reach a workforce gender diversification of 33 per cent female by 2025
5. Within the next five years, reach $1.5 million of donations and support benefitting community organisations and projects, taking Steel Blue's total community support amount to well over $3 million.
Johnson says Steel Blue won't rest on its environmentally friendly laurels.
"Now that our Australian operations are carbon neutral, we will continue to strive to have the rest of our business carbon neutral by 2025."