Safety in the Workplace, News
Published 09-07-2020
| Article appears in June 2020 Issue
STAYING SAFE IN THE NEW NORMAL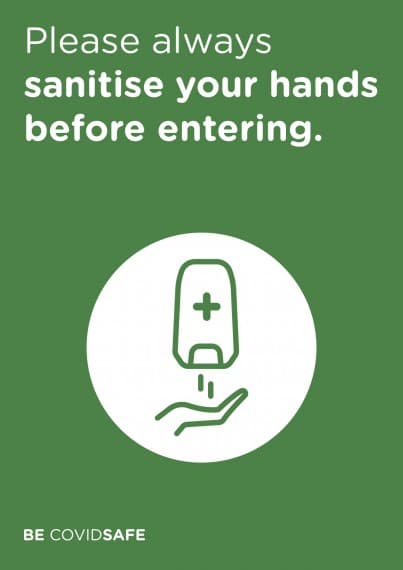 As we were about to go to press, a winterised Australia began experiencing a 'second wave' of COVID-19 cases in the state of Victoria, mainly from community infection clusters in specific suburbs near the city.
Western Australia, South Australia, the Northern Territory and Queensland are also keeping their borders closed or under stringent restrictions for interstate travel for the time being.
The situation demonstrates that despite Australia ranking high on the global leaderboard as one of the most COVID-safety conscious countries, industry challenges particular to the pandemic will continue to emerge. For any employer or company wanting to minimise risks as we embrace the new normal, the use of safety practices with due diligence is an important consideration.
The Federal and State Governments have allocated targeted information for businesses such as NSW's Helping Business Get Back to Work guide, and information to help businesses manage the return to work after lockdown from the workplace.
Meanwhile, Australian Business Lawyers and Advisers (ABLA) say it's important for employers to carefully manage the return to work process to ensure the safety of all workers.
In the long term, the implications for business survival will also be directly connected to how much it can weather the new normal, manage the legal and insurance risks as well as maintain the health of staff.
Here are some things employers should consider.
Wellbeing of staff and visitors/clients – staff and clients unsure about safety of the business premises mean less business market engagement. Therefore, it's important that signage on COVID-safe practices is visible, staff are informed and trained about testing, physical distancing, good hygiene practices and keeping away when unwell. It's important for employers to make sure staff understand what to do if an employee is found to have symptoms or contact is made with another person with symptoms.
Hygiene and Cleaning – All common areas like bathroom and kitchen should be well stocked with hand soap and paper towels. Hand sanitiser and handwashing facilities should be clearly marked with visible signage, as should entry and exit points and meal areas. Wherever possible, institute methods to avoid the shared use of items; not just equipment but workstation supply such as tools, pens and data collection books.
Physical Distancing – the key 1.5 metre distance between individuals and one person per 4sq metres is based on scientific evidence and World Health Organisation guides which reduce the risk of COVID transmission. Employers might consider placing markers, adjusting seating in common areas, staggering work times to minimise risk of close contact, and authorise the wearing of masks and gloves where needed.
Finally, when mitigating future risks it's important to consider travel and transport protocols for your business. Insurance may not be covered for COVID-19 disruptions as well as from loss of profits resulting from the virus.
References:
1.How to make your business COVID safe http://www.nsw.gov.au;
Information on COVID 19 and work health and safety http://www.safeworkaustralia.gov.au
2.Australian Business Lawyers and Advisers (ABLA) - Return to Work Employer Check list
3.Network Insurance Group Steadfast – COVID 19 Risk Update