STAY SAFE WHILE WORKING AT HEIGHTS WITH PLANO
31-07-2015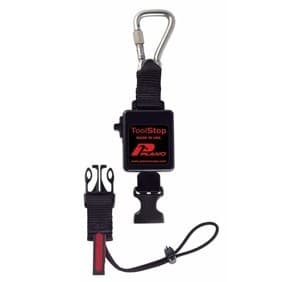 The new Plano Europe range from Warequip provides added safety when working at heights.
The exciting new range includes:
·       Tool stops to secure tools while working at heights
·       Polyethylene tool boxes
·       Polypropylene parts organisers
·       Professional tool holders
·       Tool bags and accessory pouches
·       Knee pads offering different levels of comfort
Established in the US in 1932, the Plano brand has become synonymous with quality, innovation and attention to detail.
Plano Europe has quickly positioned itself at the forefront of height safety.
Plano was the first company in the world to produce quality polypropylene toolboxes. 
The Plano ToolStop and lanyard range provides added safety for people working at heights and people surrounding. 
As well as falls, people working at heights are at risk of serious injury from falling tools and other work objects.
To reduce this risk, Plano produced the ToolStop range, a unique and complete system for those working at heights.
Each model of the ToolStop line has its own functional features – the retractable mechanism (patented system), the elastic cord for heavy tools, the wrist system and the worker's ladder securing strap. 
And each element is designed to for one specific need: to keep workers safe in the workplace.
Warequip is now seeking distributors interested in becoming Plano resellers.
Warequip
Ph: 03 8378 7700