STAY SAFE WHILE WORKING AT HEIGHTS WITH NEW ROPE-MATE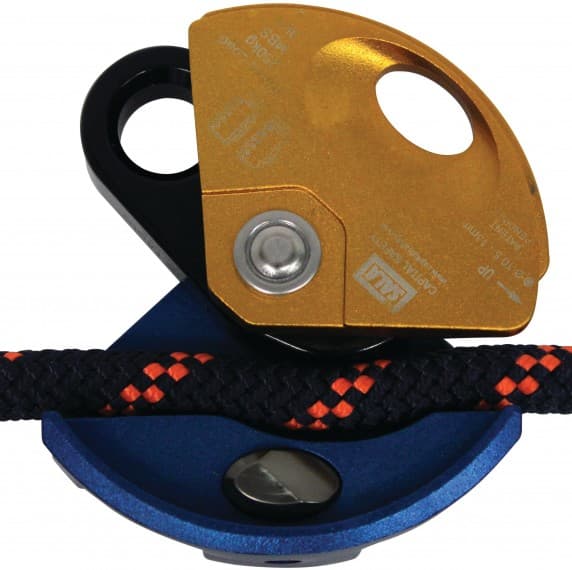 Capital Safety, a leader in fall protection, has launched the new DBI-SALA Rope-Mate Mechanical Prusik.
Part of the Rollgliss Technical Rescue range of products, the Rope-Mate Mechanical Prusik has been designed and certified to meet an array of local and international standards.
The Rollgliss Rope-Mate provides a safe and reliable tamper proof mechanical prusik
that eliminates the use of knots or hitches that could be tied incorrectly.
Manufactured from a single self-contained unit without pins or components to lose or work their way loose, its compact and lightweight design ensures excellent handling and performance with no protruding bolts or pins that get in the way.
The Rope-Mate mechanical prusik is load rated for up to 250kg on a variety of
kernmantle ropes.
The non-invasive cam locks down onto the rope when required and ensures no rope damage while maintaining maximum hold, if overloaded, the Rope-Mate is engineered to slip to avoid damage.
Constructed from anodised aluminium with a stainless steel axle, the device meets the toughest of conditions and demands providing superior corrosion resistance, strength and durability.
"The Rollgliss Rope-Mate provides a simple to rig mechanical prusik that is strong,
convenient and ready for use when and where a rope connection is required," said
Oscar Ratalino, Research and Development Manager for Capital Safety Australia &
New Zealand.
"Its slim profile ensures there are no annoying catch points that can get in the way."
The Rope-Mate mechanical prusik is safe and easy to use. Simply depress the locking
button, swivel open the cover, insert the rope and slide the cover down till it locks into
place. The Rope-Mate can easily and safely be removed or installed at any point on the
rope without the need to remove the device from the karabiner connected to its
attachment point, therefore reducing the risk of an accidental drop.
Capital Safety
Ph: 1800 245 002