STAY SAFE AND DON'T LOSE YOUR HEAD WITH GRIPFAST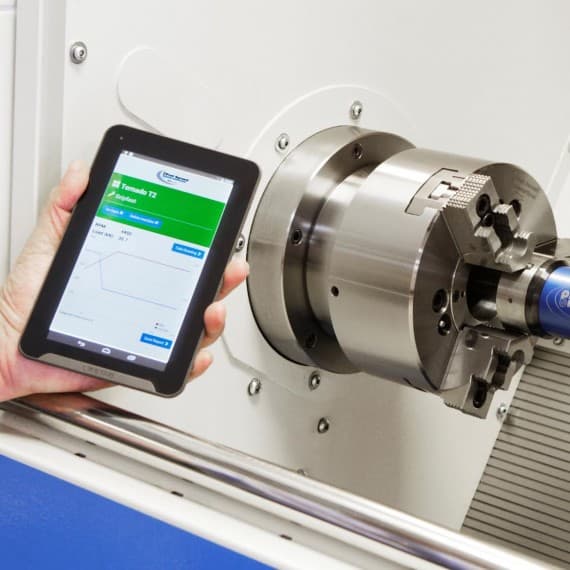 Having a sharp metal component of your equipment come off and remove the head of the operator would be nothing short of a disaster, but you can breathe a sigh of relief knowing that this will never happen to you.
This is how Asia-Pacific managing director of Sydney-based 600 Machine Tools, Cliff Purser sees things.
"Our parent company in UK, the 600 Group, has launched yet another innovative product that underscores its global reputation for safety."
The Gripfast gripmetre has been designed and developed to help individuals to comply with health and safety legislation, ensuring that any heavy bits of metal, remain fit for their purpose.
At the MACH 2016 exhibition in Birmingham, the product attracted a crowd as the demonstrations of its accurate measuring and recording, under both static and rotating conditions wowed the audience.
The Gripsafe is able to accurately measure static and dynamic chunk gripping forces up to 100 kN per jaw at rotational speeds up to 6000 rpm.
It is also compatible with all 3 and 2 jaw chunks, supplied with an extension ring to make ensure use with additional diameter chunks.
Alongside that, the software is able to provide real-time data capture that incoperated all essential functions that are needed to wrap up analysis.
"This month, 600 Machine Tools is announcing a new service that will enable even 'one man band' workshops to take advantage of this important breakthrough in workshop safety." Mr Purser.